Cross Country Wins Second Place in District
3 WHS Athletes place in the Top 10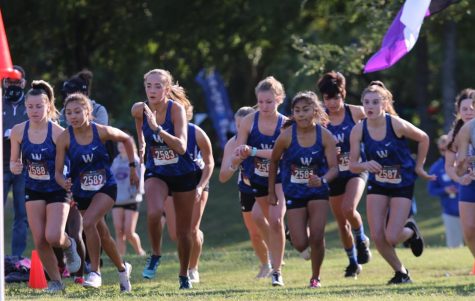 The cross country team rocked the District 3-6a Meet Friday, Oct. 30. The girls' team won second place, and three members of the team earned places in the top 10 individually, with Rayla Castillo earning tenth place, Ashley Carlisle earning eighth, and Ella Pando earning first place. The team then made it to regionals, winning 11th place overall.
Coach Comstock and members describe cross country as a family, who work hard together to push each other to be better than they were yesterday. The athletes are ready for next year and hope to be able to run against some higher-level teams in future championships.
"The only people that can do what we do, is us," Comstock said.