E-Boy 101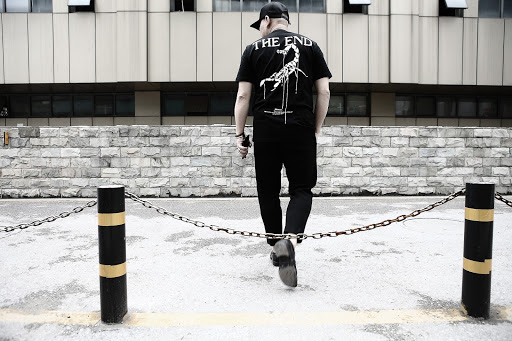 E-boys: dark, mysterious boys that are classified as TikTok's megastars. With their Gothic and emo inspired outfits that clash with society's stereotypes of what teenagers should dress have taken the world by storm. 
Some of the most popular e-boys are Lil Huddy, Jaden Hossler, and Noen Eubanks to name a few. They became popular back in the fall of 2018 when sad boy hours and lucid dreams were rising in popularity. On TikTok, the #eboy has over 100 million views and on Instagram, over 38,000 posts have been tagged with the term. 
A particular color pallet of black, grey, and white is needed to become an E-boy. Some other essentials may include; a beany, striped long sleeve,white or black graphic tee, neutral colored dress shirts/ vintage polos, black or dark colored pants, vans, air force 1's and converse. E-boys are also known for layering t-shirts on top of long sleeves or even under hoodies. Accessories include earrings, chains of different sizes, bracelets, and sometimes anklets.
On the other hand, when it comes to room decor, LED lights are a must. as well as supreme items, few holes in the walls and pictures of friends. Some great and affordable store is Goodwill and Walmart where you can find t-shirts at a very low price. Urban outfitters is another great alternative to these stores, however, prices may be significantly higher. Lastly, Eboy outlets has some of the coolest stuff. 
Whether you want to become famous or you genuinely like the style, it is guaranteed to mark a statement for generations to come.