All Eyes on Ferg
This Thanksgiving, GrassBurr covers WHS staff members we are thankful for!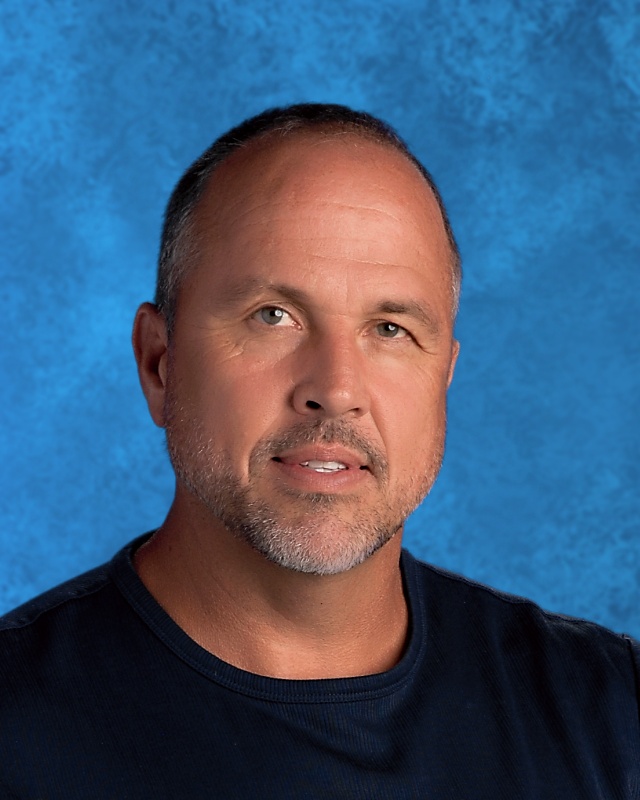 Thanksgiving is a holiday many of us truly adore, we love the delicious food, family traditions, and the overall warming environment. Although we cherish the good memories and days off of school, we tend to forget about a very valuable asset to be thankful for during Thanksgiving: Teachers. We don't take into account that teachers are extremely important to be thankful for, they help us when we are struggling and ultimately, their goal is to help us succeed. Many kids around the world aren't as fortunate to have the teachers we do at the high school, and we take for granted the teachers' time even though they have a family themselves. 
That's why this spotlight is for a very special teacher at Weatherford High School, he works extremely hard to help his students get to where they need to be when they are falling behind. Mr. Ferguson is quite a unique character, although he's relatively strange, his passion for his job is heartwarmingly large as well as his ability to have a special relationship with each and every individual student to help them stay on track. Ferguson loves having the ability to help others and he uses that constantly when it comes to teaching in his classroom. He takes time out of his own lunch to answer and walk through any questions and struggles a student has. 
I asked Mr. Ferguson why he started teaching in the first place and his response was very touching.
" I became interested in education while I was in college. I played basketball and wanted to continue coaching the game after college and also thought this would be a great avenue to reach out and help others through education, coaching, and real life. So I pursued a teaching degree after my sophomore year at Oklahoma University," said Mr. Ferguson.
Mr. Ferguson is a firm believer in at least trying and understanding the work that was assigned, he believes that if you are trying to succeed, you will have no problem grasping the concept with little help. In his classes he cannot stress enough how important it is to have time management and a solid ethic as a determining  factor in the overall success in high school. Although, he thinks the academic aspect of your education is important he believes that to develop the skill of understanding you have to manage your priorities and really put forth effort which is the key to overall success. 
Over the years Mr. Ferguson has acquired many inspirational people to help lead him through his teaching career, For example Ferguson had the extraordinary privilege of meeting Coach John Wooden in 2003 and anyone who enjoys inspiring messages would know Coach Wooden was awe inspiring with his wisdom, not only about sports but in life as well. Everyday Mr. Ferguson takes Mr. Wooden's advice and considers a personal message to himself, especially his favorite quote "The most important thing in the world is family and love." I had asked Mr. Ferguson what impact he wanted to leave on his students, and trust me when I say, his response is probably the most heart-rending thing.
"I simply hope I can be an inspiration for students to put forth great effort in their adventure of life. Enjoy learning something new, put a smile on someone's face, be the best "you" that you can be today and understand that nothing in life worth having comes easy," said, Mr. Ferguson.
His student genuinely loves his class and think of Ferguson as an inspiration when it comes to hard work ethic, they truly look up to Ferguson when they need help in any situation and Ferg is always there to listen. If you asked any students taking his class they would tell you that it's a challenging class with a good teacher that helps you push through it. I asked one of his students what they think about Mr. Ferguson and his class, they're answers were incredibly sweet.
"I think Mr.Ferguson is pretty chill especially when he's typing with his pinky. His class is pretty challenging but if you get your work done you should be fine. Overall his class is okay, I like to go there because I like to mess around with him, " said Yesenia Perez (21')
For the last question I asked Mr. Ferguson where his love for history came, Ferguson answered taking us back into his past to his childhood.
" My mother always took us to the public library during the summer vacation and my love for reading began as a result. I have always enjoyed studying historical events and reading biographies. I have always been an old soul and a good history book in my hands just feels good," said Mr. Ferguson. 
Mr. Ferguson is just one example of the many inspiration teachers at the high school, I encourage you students to help express how thankful you are for your teachers over the course of the school year. Indicate your appreciation for them, by doing this I can guarantee that it will brighten up not only the teachers but your day as well. Go on through life expressing gratitude and always keep in mind this quote from the very inspirational Coach John Wooden, "make each day your masterpiece." Remember that happiness isn't always about getting what you want, it's about loving what you have and being appreciative for it.