Album Review: WHEN WE ALL FALL ASLEEP, WHERE DO WE GO?
Hang on for a minute...we're trying to find some more stories you might like.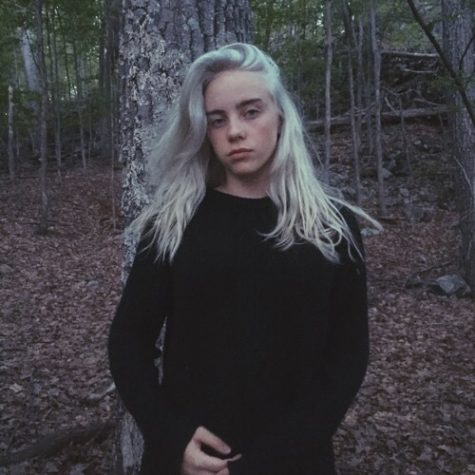 Billie Eilish took the entire world by storm a couple of years ago when her first single "Ocean Eyes" dropped. Eilish was only fifteen years old at the time of the song's release, but now as the 2019 music season starts Eilish is seventeen and currently has multiple RIIA and ARIA platinum and gold certifications. Her new album is nothing short of climbing the charts and breaking the standards of music for all ages.
WHEN WE ALL FALL ASLEEP, WHERE DO WE GO? is Eilish's debut studio album that was released on March 29th, 2019 and has since climbed the charts to the number one spot on the Billboard Top 200 and debuted at the number one spot on the Apple music charts. Though some would say that she is not an acceptable recording artist, she most definitely proves them wrong with her vocal abilities.
The debut album features fourteen stunning tracks with zero collaborations with other artists. Her first track "!!!!!!!" is just the introduction to the album, and is truly a goofier side of the stone-faced pop culture icon. She even jokes about taking out her invisalign(can't we all relate). In the second track, "Bad Guy," she eludes to her own image of herself and how other people may see her. Her creative lyricism combines with the underlying beat; this song is a proven banger perfect for the nights where you want to jam out in your room until 3 a.m. The next track, "xanny," takes a bit of a turn with the slower beginning and then during the bridge and chorus the beat becomes shaky and the words represent that feeling as well. Eilish sings "I don't need a xanny to feel better" possibly referring to the rappers that she holds close to her heart, but really this album is art and up to the listeners' interpretation.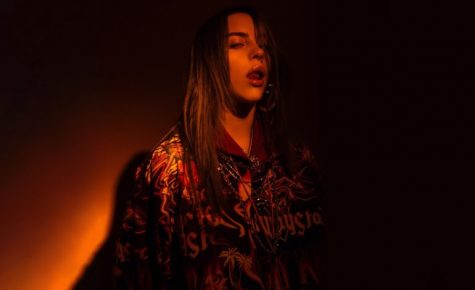 As the album progresses into the fourth track, a single which was released back in July, "You Should See Me in a Crown" takes a very dark turn and you can truly feel the energy that Eilish gives off. In the spotify playlist video for this song you can see the creativity that the young artist takes with great pride as a spider crawls out of her mouth. Fun fact: while performing this song at Lollapalooza in Chicago, Illinois, Eilish was jumping on stage and twisted her ankle. Continuing into the album, the fifth track, "all the good girls go to hell" has a sort of Gorillaz vibe to it, and it really takes the album to the next step in the sense of her creativity and ability to fortify the metaphors that millions consistently vibe to while driving or doing work.
On the sixth track, "wish you were gay" takes a sadder turn as Eilish makes her past relationship known and goes through the different emotions within the first few months of talking to someone and it not going as planned. In the song the lyrics sit atop a beautiful melody of guitar and drums mixed in with a few synthetic sounds to create the perfect happy yet saddened mix, produced by her brother Finneas. Eilish continues this sense of sadness and mourning of past relationships as the seventh track comes on. "When the party's over", another single that was released prior to the album, has the feeling that we have all felt once or twice before, the feeling of wanting someone so bad and then them not wanting you back. With the combination of the lyrics and the piano in the background, Eilish pours her heart out into a mic for our ears to hear.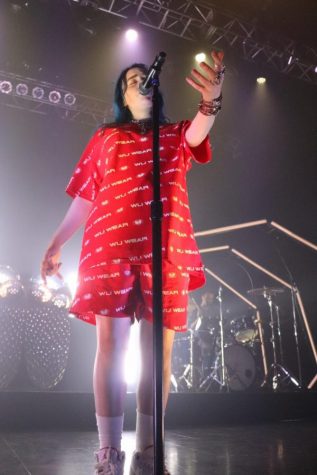 A track so lovingly called "8" is up next and it really covers how in a relationship a person can only give so much before they need to leave. Eilish sings "I never really know how to please you" making her feelings known to the listener (and hopefully to the person she's talking about). The quiet ukulele in the background brings the whole song together in order to make a very light yet sad track, that makes everyone remember a past relationship. "my strange addiction" the ninth track off this album features a couple of audio clips from everyone's favorite Netflix binge: The Office. Eilish speaks on how in a relationship that person becomes your everything, and when you're in love you feel overwhelmed by everything that the person has to offer.
Moving onto the next track off of Eilish's album, "bury a friend", the icon brings us an exciting and creepy track that almost belongs in a Halloween thriller. "bury a friend" brings a new twist to the album that we saw in a previous track, "you should see me in a crown," Eilish speaks on how she doesn't understand what her person wants from her and how they should be scared of her. This track also encompasses the album's title, WHEN WE ALL FALL ASLEEP, WHERE DO WE GO?, which is where the album name originated from. This song was also a single released prior to the album. In "listen before i go" the album takes a sharp left turn from the previous track. This song is a much softer side of Elish and provides a sweet but sorrowful sound that truly belongs in a romantic movie. Eilish highlights the sadder side of her mind, and is almost like when someone is not around and you're completely immersed in their soul. She really gives an insight into what it's like to live with the constant depression and anxiety that so many of us face. She wants all of life to disappear and even says "better hurry 'cause I'm leaving soon." Eilish makes her feelings known and states that she isn't okay because this person keeps leaving her, like déjà vu. The piano in the background is just the cherry on top of the cake to really bring the whole song together. The use of instrumentals in her music is impeccable, and Eilish truly knows how to encompass a single feeling in only four minutes and two seconds.
In the twelfth track "i love you" the soft acoustic guitar paired with the opening lyrics already make this song the perfect song to listen to after a breakup. She starts off by saying "it's not true" and continues the feeling of dishonesty throughout the whole track. The person she was talking to hadn't ever said I love you and it truly shows as she says "I love you, and I don't want to." She thinks the person is joking when they say it for the first time and she falls apart as they say it. As the song progresses she continues to repeat that line and it really hits home. Eilish is so saddened by the thought of letting this person have a large part of her heart and soul that when they don't reciprocate it tears her apart.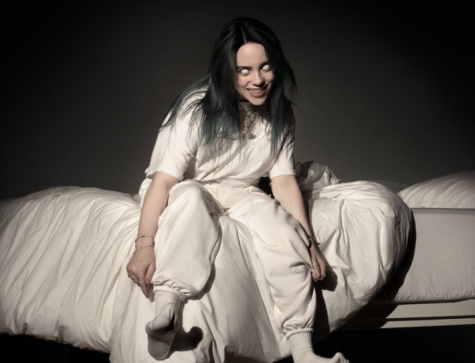 However in the next track "ilomilo"* the happy and creepy beats are back, and she is almost angry at this person for leaving. She wanted them to stay and yet they left, again. Eilish doesn't even care if they don't love her back she just wants them.
*ilomilo was originally a video game that Eilish played as a young child where two little creatures are meant to find each other, and once they do find each other they hug and everything is just as it should be: perfect.
The final track, "goodbye," is a compilation of certain lyrics from the album and is a stellar finish to an amazing album. It encompasses all the feelings presented in the album and truly makes for a sad and mysterious finish, truly making the listener feel like they are so much closer to Eilish's heart and gives just a small insight to the artist's mindset.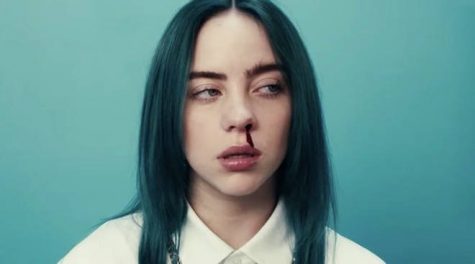 Overall this album is some of Eilish's best work and is just the start to the seventeen year old's long career. She truly stands the test of time and can be enjoyed at all points in life and relationships. Eilish will always put out great work and I cannot wait to see what she puts out next.
Until next time.
Peace and love,
Alli Williams