You Just Got Served!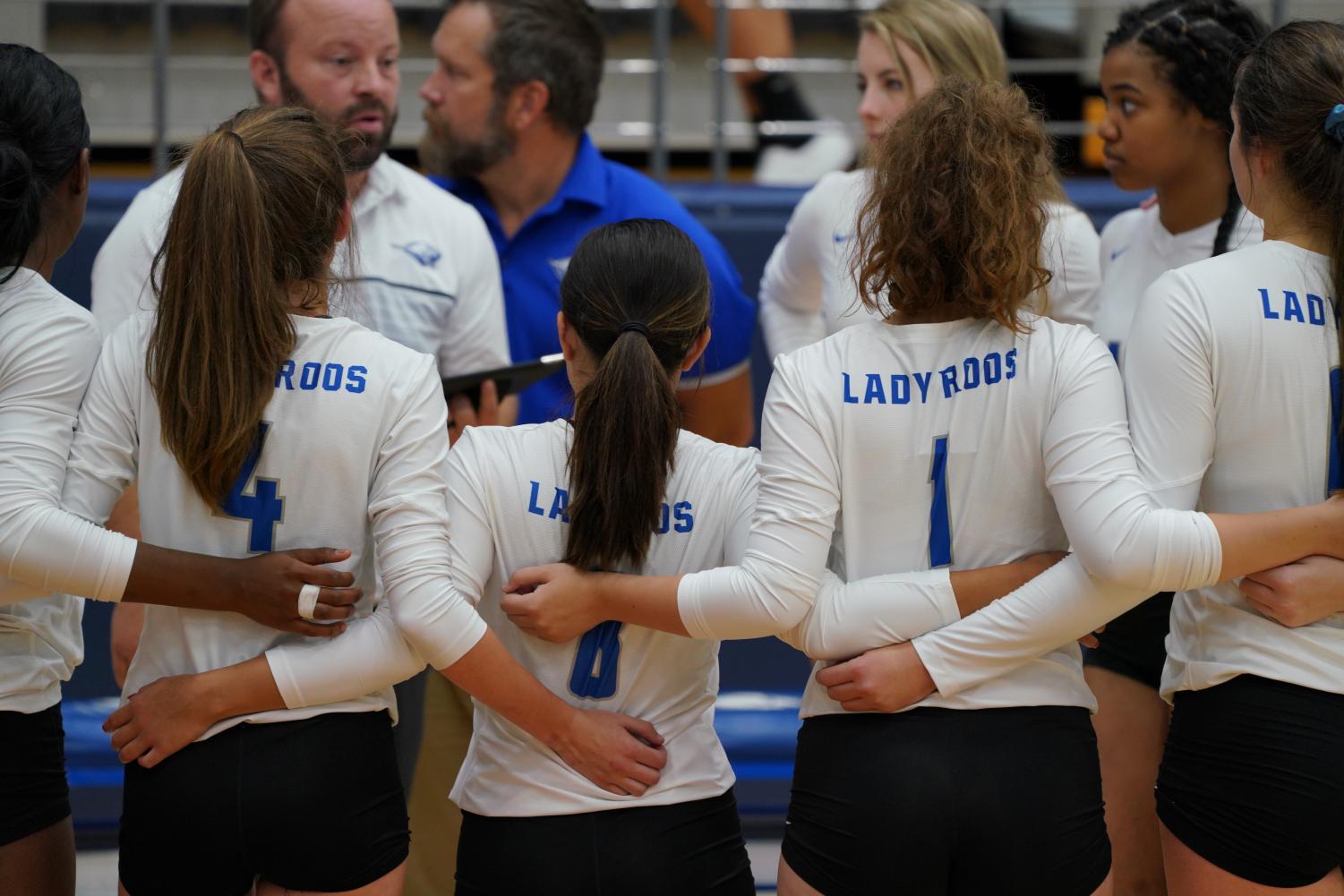 Without a doubt, our Weatherford Lady Roos have stepped up their game this year. Having won 31 out of 45 games overall and 12 out of 13 in the district, their hard work has clearly been demonstrated over and over again on the court. 
15 girls make up our Weatherford's Volleyball team ranging from sophomores to seniors. This year's team includes Ava Saltzgiver ('22) #1, Hartlie Kennedy ('20) #2, Tatum Wright ('20) #3, Paige Bevers ('20) #4, Lynsey Lee ('21) #5, Abbie Lane ('21) #6, Chloe Brownlee ('20) #7, Caiti Sanchez ('20) #8, Keegan O'Connor ('22) #9, Caitlyn Benson ('22) #10, Logan Loran ('21) #11, Madison Buckley ('21) #12, Ashley Trammell ('21) #14, Jayla Schultz ('20) #23 and Kayleigh Bateman ('21) #25. Despite the differences and diversity of grades and ages, this team is tightly knitted together. 
"The traditions we do before games is that we always try to get warm and hype by dancing to the wobble or other songs and by cheering on our Junior varsity team," said junior Kayleigh Bateman.
They love going to the Junior Varsity games and watching as their other teams win and show off what Varsity Coach Gay and Junior Varsity Coach Todd have taught them. 
Aside from the hard work and effort they put in through intense practices, the success they have achieved this year can also be attributed to the strong bonds they have formed as a team.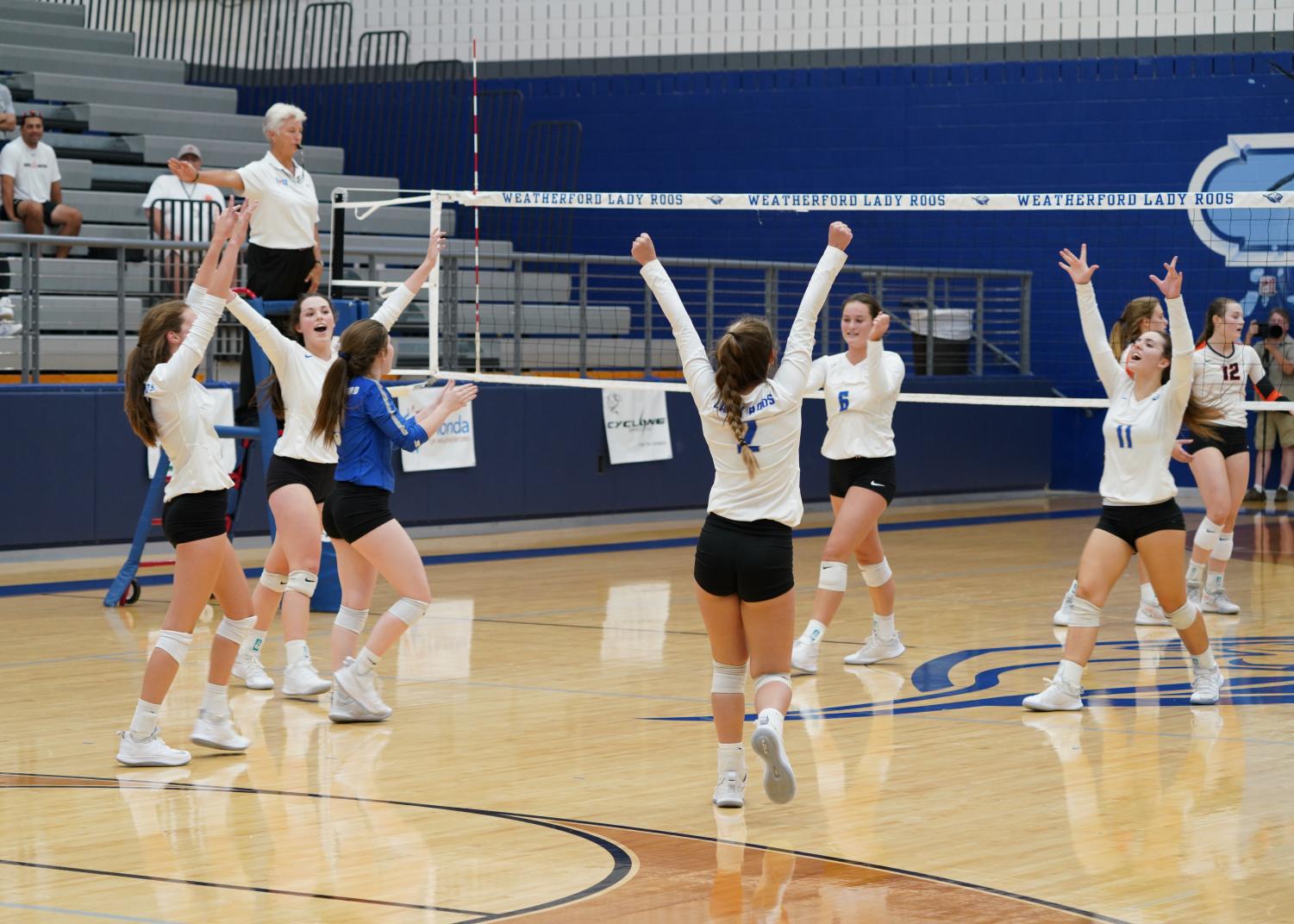 "My favorite memory of volleyball is coming up with stupid nicknames for each other at the beginning of the season.season. We all bonded together and built a strong team." Said sophomore Ava Saltzgiver.
The fact that the team members are all comfortable and happy with each other it makes the team even better. From the strong bonds they have formed as a team, they know what their team members weaknesses and strengths are and that helps them perform really well on the court. Volleyball has been quite a big part of most of the team member's life. Most of the seniors are wanting to continue playing volleyball after high school.
"I would love to continue to play volleyball after high school because I love to play the sport and it allows me to do something that I actually love doing" said junior Abbie Lane.