Pushing the Limits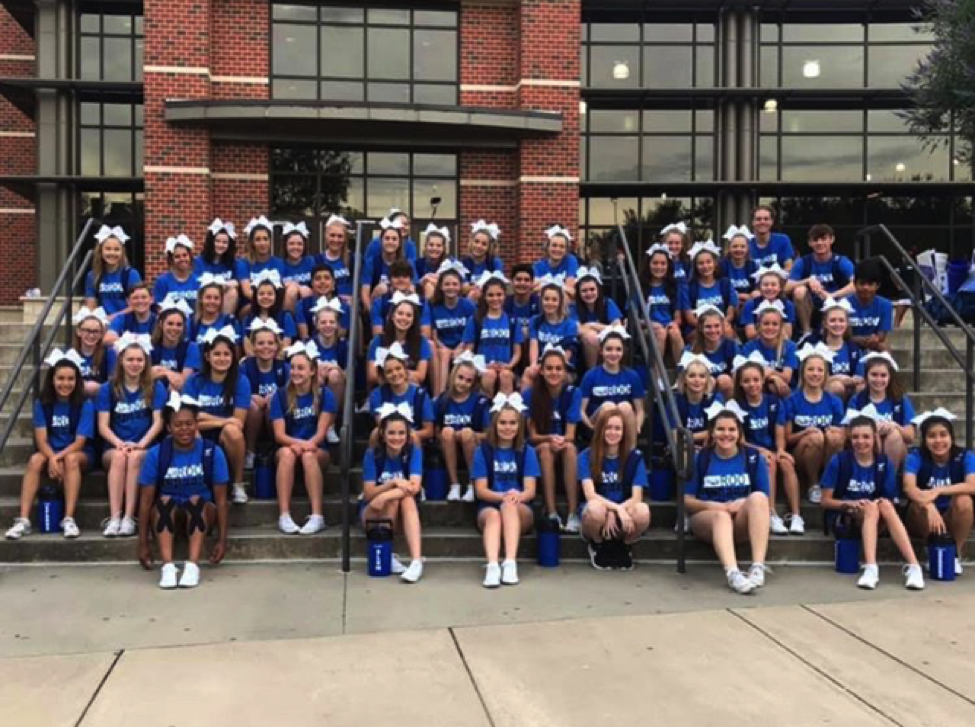 Cheerleaders; the great technique, perfect high v's and the embodiment of WHS' school spirit. However, this doesn't come naturally, WHS cheerleaders must practice for months to make everything right.  
Tryouts begin in March, where aspiring cheerleaders have four days to learn two new pieces of material, perfect their jumps, and show off their tumbling tricks. Once the new team members are assigned to their squads, they begin practicing after school, preparing for the following school year and for the 17 hours of nonstop learning from the NCA staff that takes place in the early summer. 
Camp is a great way for every cheerleader to grow, not only physically but mentally. There, they are taught safety, commitment, and patience. By playing games, struggling together on difficult material, and spending hours with each other, the entire cheer team is able to strengthen their bond throughout this experience. Also during the summer, cheerleaders volunteer at the Parker County Sheriff's Posse annual rodeo, where they teach younger kids the same material they learned earlier in a fun environment. 
"Camp is a great way to connect with your teammates." JV cheerleader Layton Vandigriff said.
 Once school starts it's work, work, and more work. Cheerleaders are responsible for making sure the football games and pep rallies go as planned. The end of summer means that it becomes time to put all the energy on the sidelines and onto the court. 
 Flyers going as high as 7 feet in the air,  everyone concentrating on the perfect technique and motions, making sure they stay tight and lock their legs, and the bases, anxious to perform their stunts correctly, the cheerleading environment is dominated by perseverance. 
"Since I'm only a sophomore and all the other girls are more experienced than me I feel like I have to work even harder to keep up the pace." Varsity cheerleader Chloe Shackelford said.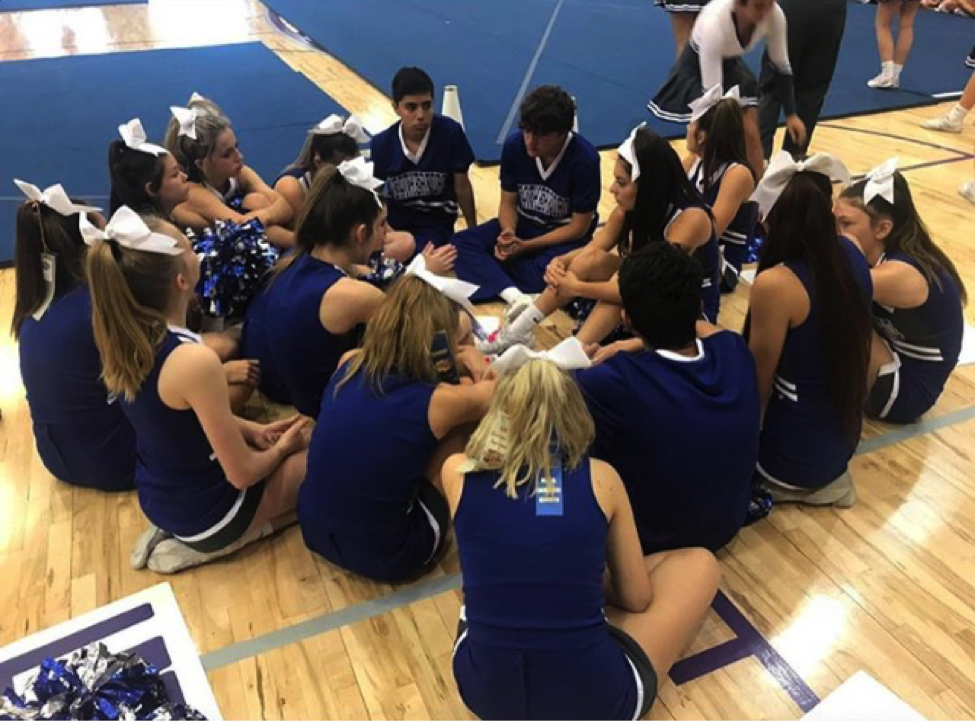 Varsity travels with the football team to away games. For them, its hours of nonstop fun, but also non stop anxiety of letting hard work go to waste by a simple mistake and of letting their cheer coach down. Some of the ways cheerleaders overcome this is by jamming out to music, marking the stunt and/or chants, and overall keeping the entire team energetic   
Cheerleaders bring passion and spirit to the school, stopping at nothing to keep the crowds on their feet. It's not only a sport but to most cheerleaders, it is family.