Endless Movies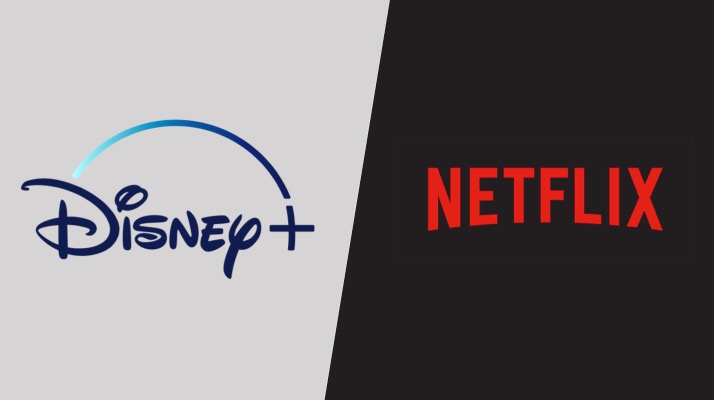 There are many places to watch your favorite shows or movies today. There's Netflix, Hulu, and Disney+, these are the ones that most people use daily. While most people use a combination of these three, there is always one that is the favorite. 
Netflix has a rather big selection of movies and shows for anyone to watch at any time. The basic plan is $8.99 and the family plan is $15.99 to watch 4 screens at a time. They have all sorts of genres ranging from horror movies to kids shows and everything in the middle. This also has no ads as you do have to pay to use it. 
"I like Netflix because it has a lot of my shows that I love to watch like Lucifer and Supernatural," said junior Edgar Martinez.
Hulu is also another big selection of shows and movies. The basic plan is $7.99 to watch on two screens at a time. The family plan is $11.99 for 5 people to watch at once. Although Hulu does include ads, they only are about 80 seconds each ad which does not play while watching a show, they just play between episodes. 
"I like Hulu more because it has Rick and Morty," said senior Alli Williams.
 Disney Plus is a relatively new platform to watch on. It was launched it on November 12 in the US. Disney Plus cost $6.99 a month or $69.99 a year. Disney Plus streams a lot more than just Disney shows, there is also Marvel, Pixar, Star Wars, and National Geography. They also do have the Disney shows that everyone has missed including Wizards of Waverly Place, Hannah Montana and Ravens Home. 
"I like Disney Plus more because it has childhood throwbacks" said sophomore Rachel Tesi.
Most people use at least one of these apps to enjoy all of their movie needs. They are all relatively cheap and you get more than you pay for them so it's no surprise that these platforms are known among almost everyone. 
Around the school we've asked for people to tell us which app they use more, and here are the percentages: 20% of Weatherford High School use Disney Plus more than any others. 43% of Weatherford High School use Netflix more, and then that leaves 37% of students and staff that use Hulu more than Netflix or Disney Plus.