Prom Fashion Advice: A Midsummer Night's Dream
Hang on for a minute...we're trying to find some more stories you might like.
Blue or black? White heels or black heels? The choices are endless when it comes to making a decision for such a meaningful night at prom. There are many fashion trends and brands to consider in order for the night to operate smoothly all in a fashionable manner.
A starting point is the most noticeable attire on the body which is the dress or suit. This is especially necessary for colors and style to coordinate between dates.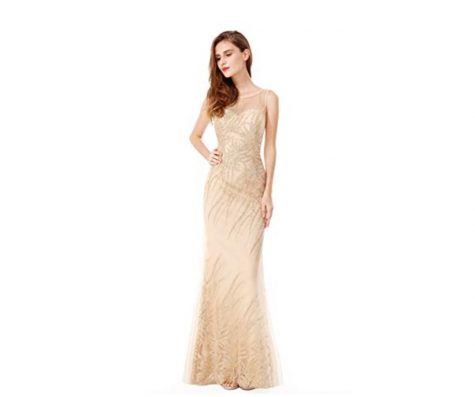 For people who want to wear a dress, illusion gowns and dresses are one of this year's most popular looks. These designs let you show off a hint of skin while maintaining a super glamorous and sophisticated style.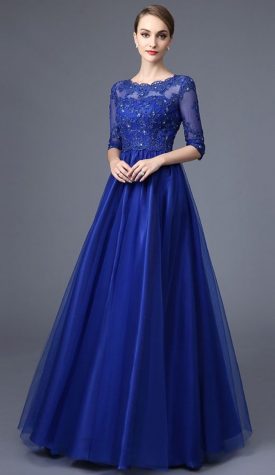 Dainty lace gowns with sleeves and strapless cocktail dresses embellished with dazzling sequins, metallic fabrics, or dramatic beadwork will give you a sensational spotlight-stealing look for any occasion you want to make special.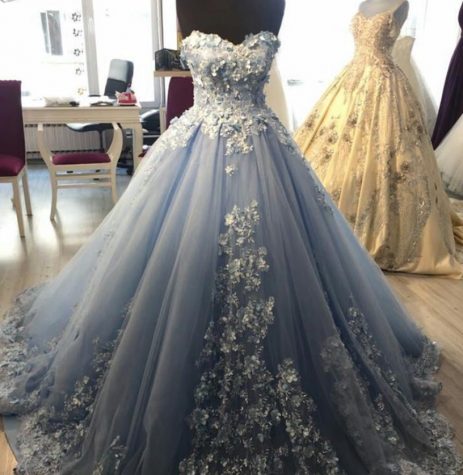 Ball gowns, another popular type of dress, provides that classic fit and flare look that is flattering to every body type. What is so wonderful about this style dress is that you can find it in every color and print. We are seeing a lot of red, navy, glitter, and floral prints for dresses this year. On top of that, some designers have caught up to 2019 and are including pockets in these gowns. You'll look great and be able to keep your phone on you to capture the memories!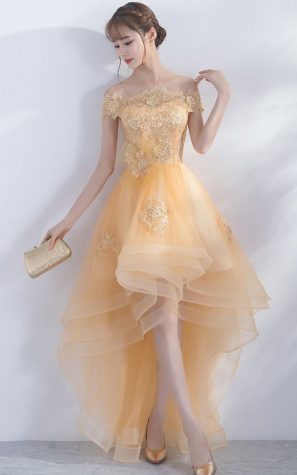 High-low gowns were quite popular a few years ago, but a new twist on this classic look has made its appearance for the 2019 prom season. High-low gowns look like what their name implies – a shorter hemline in the front that fills out in the back. This look is both formal and casual at the same time – and you get to show off your legs.
Spoiler alert: there is no such thing as a "perfect" prom dress. There is only the perfect prom dress for you! This looks different for everyone, which is why finding a prom dress can be so challenging.
You might feel like you have to stay "in style" or "trendy" when choosing your dress, but at the end of the day, it is about finding the dress that makes you excited and comfortable!
Finding the right dress for you is also difficult because of the infinite range of options. You'll have so many styles, silhouettes, and colors to choose from and just one night to wear it!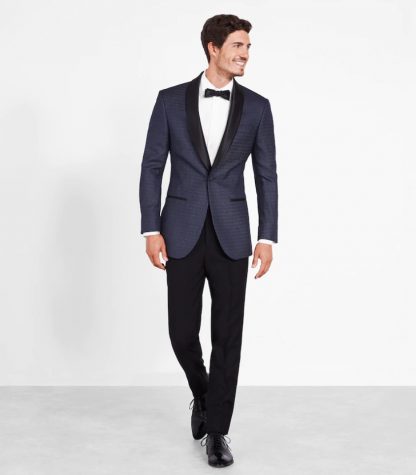 There are endless prom outfits for guys, and to make a decision, you've got to narrow down your options.We're seeing a lot of fun 2019 prom tuxedo trends and suit styles. Make sure you're up to speed on the latest trends to impress your date and avoid embarrassing them with a look that's so last year! Good news is, when it comes to prom attire for guys 2019 has a lot to offer. Men's prom outfits usually stay pretty much the same such as the tux and tie meaning you're good to go, but this year's prom tux styles bring a little more to the dance floor than in the past. That means you'll have to put in a little effort, but really, only a little. Sometimes the most obvious choice is the right choice.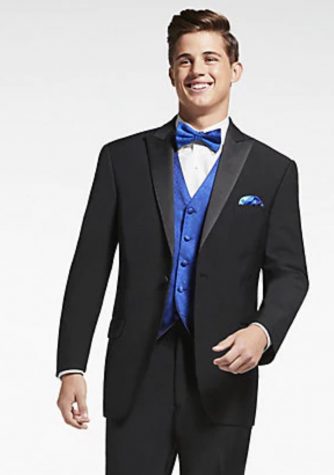 Pair a black bow tie or necktie with anything and you'll be fine. If you're wearing a solid black or midnight blue tux, try a patterned tie in black and white truly it's really hard to mess this up. Try to choose neutral colors such as black, gray or navy blue. Within these colors, you can choose different shades and combine them with a tie that seems more appropriate. The suit should be of the correct size and should close without a problem which seems to be the most important aspect of the entire outfit.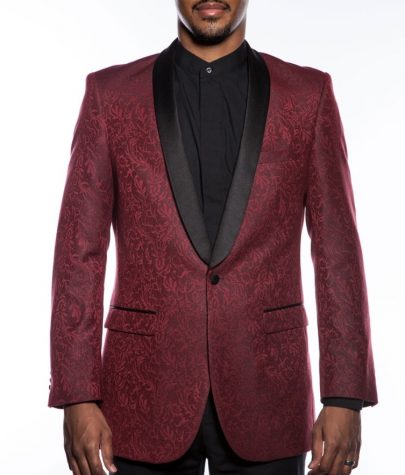 If you prefer to be more different or really pop out, be bold and fiery with a red tux jacket. Look and feel like a million bucks when you rock a patterned red tuxedo jacket and black pants. To make the jacket really pop, pair it with classic black slim fit pants. Prepare to be in the spotlight all night with your date when you stand out with this look. Not ready to go all out yet? Choose the same patterned tux in a more subdued color like granite or cobalt blue.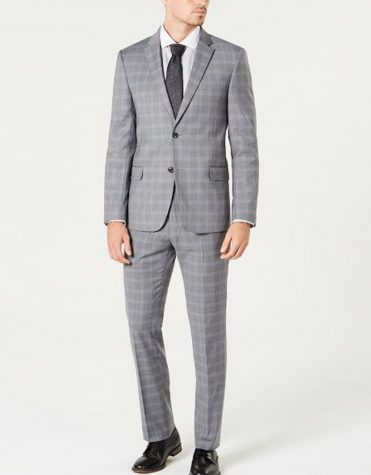 Another option is to tay on trend in a plaid suit. Plaid is hot right now, thanks to 1970s trends in menswear that just won't quit. Get on board with this trend by choosing a plaid suit in grey. Add a matching vest for a classic three-piece look, or pair it with a skinny tie and black loafers. If you're going for an edgier punk vibe, wear your best leather sneakers or black boots.
Prom is less than a week away, but it is not too late to make a quick decision by looking at what is popular and in fashion. Prom night can be one of the most fun and memorable events in your high school career. To avoid becoming overwhelmed while planning and prepping for prom, let this Prom Guide be your go-to source for all of your prom-related questions and concerns. As you plan for prom, learn some expert tips and tricks from picking the perfect dress or tuxedo to dancing the night away in style!