Fall Fiction Reads
Autumn beckons the changing of seasons: cool weather, falling leaves, and a sense of hope in the air, all of which create the perfect atmosphere to curl up with a good book. Here are the GrassBurr Staff's picks for their favorite Fall Fiction Reads!
Jade: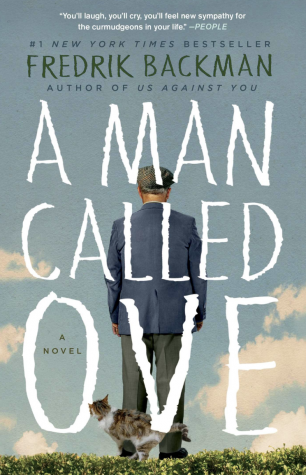 A Man Called Ove was the kind of book destined for my reading list. I would always see it in the store, and always promise that eventually, I would read it. One day, when walking through the endless aisles of the library I grudgingly picked it up, accepting that it was now finally time to begin. And so I un-optimistically began reading as more of a task then pleasure (at first). Yet as I continued to read, I became more and more entranced by this whimsical book. With magically simple prose, this book tells a story from the perspective of Ove, an elderly man living in a developing suburb in Sweden. Through masterful, subtle storytelling, the author tells of Ove's experience with his neighbors, his wife, a street cat, and the past that led him to his current irritable state. Yet, you will also read a story of acceptance and the bona fide kindness that is in Ove's heart-if hidden. As you read, you will become more and more invested in the pages of this book as the author, Fredrik Backman, writes hints and allusions into the life Ove had led that invites you on a "Saab" ride of storytelling perfection, making you want to re-read to take in every emotion. This book will leave you thoroughly charmed and thoroughly moved. And by the time I had finished the book I was thoroughly sobbing. A Man Called Ove is a breath of fresh air, a genuinely good book that leaves the reader with a beautiful sense of finality at its end. For anyone looking to be charmed, just pick up A Man Called Ove on a fall day and be whisked away into reading at its finest.
Alli: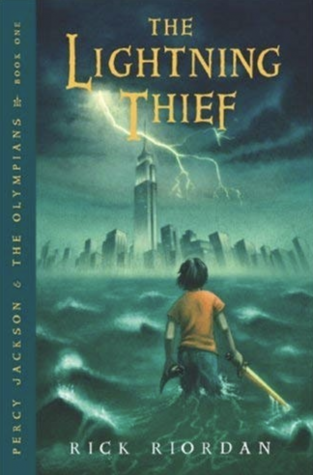 Percy Jackson: The Lightning Thief has always been a good read, but it is an especially good read for this time of year as you can delve deep into the world of Greek Mythology and Camp Half-Blood. Percy Jackson follows the story of a teenage boy who has 'dyslexia' however, in reality, he is just a demigod. He suddenly realizes that almost everything around him his entire life has been a lie when he finds out his dad is Poseidon. Overall Percy Jackson is a thrilling story, and this would also be a great book to curl up on a cold rainy day to sit down and binge read. Also, check out the other books in the series when you finish the first!!
Stephanie: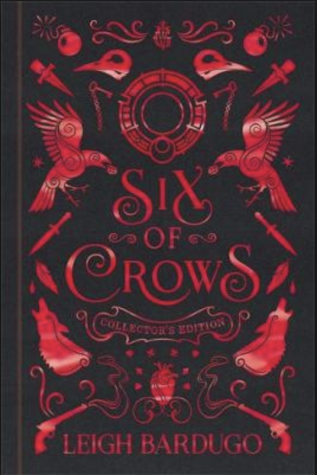 Six of Crows is one of those novels you tell yourself you will put down and go to sleep after you finish the chapter- but then go on to read the entire book in the course of a night. This thrilling fantasy novel tells the story of six juvenile outcasts whose paths become intertwined when Kaz Brekker, a criminal prodigy, is offered the heist of a lifetime. In this heist, Kaz Brekker, along with his team, must break into the highest secured facility in the world. If he succeeds, he will become richer beyond his wildest dreams, but failure could mean the death of him. Told from the perspectives of all six characters, this novel is the perfect blend of crime, fantasy, supernaturalism, a pinch of romance, and a long journey of self-discovering. Surprisingly, the scariest part of this heist for these six outcasts won't be the escaping from corrupt government officials or supernatural beings that could kill them with a twitch of their hands. The scariest part of this heist was figuring out their true identity-something even the most skilled of thieves will struggle to find. This wonderfully written novel will transport you to the fascinating and treacherous world of crime without removing the comfort of curling up in your bed. Despite being severely flawed, these delightfully complex characters will stay true to their thieving nature and steal your heart.
Brissa: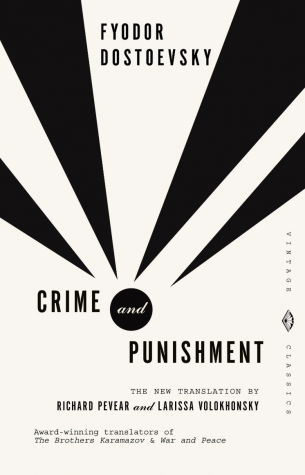 Within the corrupted city of St. Petersburg, the perplexing and compelling character, Rodion Romanovich Raskolnikov is what constructs the main idea of the novel Crime and Punishment written by Fyodor Dostoevsky in 1866. This classic novel dives deep into the consciousness of a murderer before the crime is committed and how it leads up to that circumstance along with the aftermath of the guilt that becomes continuous with the punishment that could only be recovered when love surfaced becoming a highly effective and long-lasting effect which covered the nature of humans as a whole. Raskolnikov, amidst the variety of concepts such as the two distinct kinds of people in society where he explores the separation from a conventional outlook that philosophically suggests that principles should be rejected which challenges the moral choice to concentrate in society's well-being that surrounded his psychological thoughts that severely affect him and drove him to commit murder as a desire to transform society into what he wanted it to be like. Because of this, he alienates himself from his surroundings and this causes the abnormal dreams and thoughts he has so the author, Dostoevsky, uses these cases in the realm of dreams for the character's stance to be interpreted instead of being told what is happening in a character's mind. Overall, Crime and Punishment can be perceived as an incorporation of the human psyche and the political aspect in the background that interconnects with what Dostoevsky was trying to prove.
David: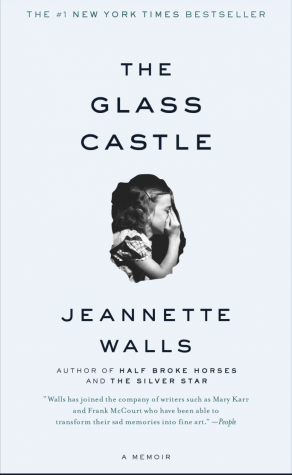 The Glass Castle by Jeannette Walls portrays a true story about the author's childhood and how it made her who she is today. Throughout the many different events that this book pertains, I was being relayed a constant message: Some people had a rather rough childhood. Jeannette's writing takes you back and forth through time to show you what her family is like, both then and now. At first, I was not a fan of the chosen writing style but within a few chapters, I was hooked in. Whether you're looking for a nice story to get lost in, or a book to pass the time, I personally believe this story will exceed your expectations.
Grace: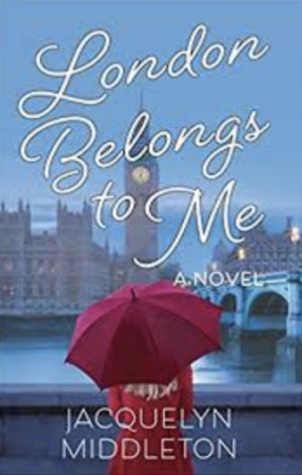 In London Belongs To Me by Jacquelyn Middleton, the protagonist, Alex Sinclair, has always dreamed of leaving her mother and her old life in Florida to move to London to become a prestigious playwright. After she arrives, she hopes to start a new life with new friends and new experiences. But with her living in a storage closet, running out of money and inspiration, she realizes that she might be in over her head. This book is perfect for anyone who loves to dream big, even if the odds are against them. An empowering, yet brutally realistic book will be sure to win over the hearts of anyone who reads it.