SPOOKY Time: Best Halloween Flicks
Hang on for a minute...we're trying to find some more stories you might like.
Halloween is by far the spookiest time of the year, filled with treats, tricks, and most of all, terrifying tales. Here is a list of some of the best movies that are sure to scare the socks off of you this Halloween.
Corpse Bride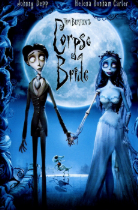 Tim Burton returns to the dark but fanciful animated style of The Nightmare Before Christmas with this stop-motion black comedy. Victor Lives in a small European village in the 19th century, where he is pledged to marry Victoria, a partnership arranged by their parents. The two only meet the day before their scheduled nuptials, and Victor performs disastrously in the wedding rehearsal. Later that evening, while he is walking through the woods and hopelessly practicing his vows, he puts Victoria's wedding band on what looks like a branch. Victor quickly discovers this was a big mistake; as it happens, he has put the ring on the skeletal finger of the enchanted Corpse Bride, who then whisks him off to a dark and mysterious netherworld where they are now married. Victor is frightened in the land of the dead and even realizes that he has fallen in love with his true fiancée, Victoria, so he searches for a way back to his own world. Directed by Tim Burton in collaboration with animator Mike Johnson, Corpse Bride features a stellar voice cast, including Albert Finney, Christopher Lee, Richard E. Grant, Joanna Lumley, and Danny Elfman. Overall it is not very scary and would be a great movie to watch with your family.
Beetlejuice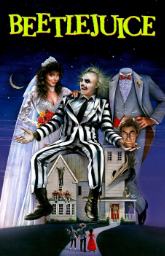 Beetlejuice was released in 1988 and is the story of a newlywed couple who just move into a new house then suddenly die in a car crash shortly after. Not only do they have to get used to being ghosts, but they also have to haunt people looking to buy their new house, since they cannot leave. Some of these people include Delia (Catherine O'Hara) and Lydia Deetz (Winona Ryder). One of the reasons for the timelessness of Beetlejuice is the performance that is given by Michael Keaton, who plays the pinstriped wearing monster himself, Beetlejuice. There is just so much energy and dedication that is given to the character by him, it mirrors the fantastic transformation that Heath Ledger went through to play the Joker in the 2008 Batman movie, The Dark Knight. Beetlejuice was so popular, that it even got it's own animated show shortly after, spanning 4 seasons over the course of three years on Fox.
Coraline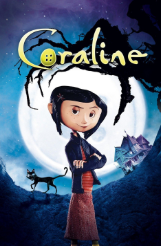 Coraline came out in 2009 and tells the story of a little girl who finds an alternate world in her new apartment complex. One that is eerily similar, but better than her own in every way. She finds out that you should be careful of what you wish for. The film is produced by Laika Studios, the same company that made Paranorman, and The Corpse Bride, and uses old-fashioned stop-motion animation. It took over 20 months before the entire film was completely finished. But for a PG rating, the imagery and story are surprisingly terrifying and is one of the scariest kids films out there. Coraline is a fantastic movie, but it would be best if little children could stay away from this movie until a certain age.
The Nightmare Before Christmas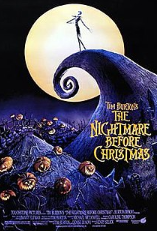 The Nightmare Before Christmas is a Tim Burton film that follows the strong concept of being discontented with what you have, similar to Coraline. Jack Skellington is an anti-hero who is battling inside of his head with not feeling like he is honing his craft. His craft being scaring small children and being the master of Halloween. It is a very good movie with a social commentary of finding who you are and accepting it wholeheartedly. It is rated PG and overall it isn't that scary, it should be suitable for ages 7 and up. This year even marks the movie's 25th anniversary, which is amazing when you look at how much the movie is still circulating in pop culture even today.