Black Panther Review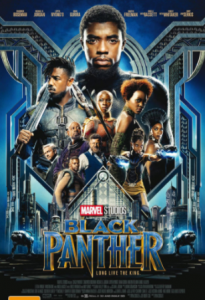 Hang on for a minute...we're trying to find some more stories you might like.
On the 16th of February, history was made. Not only did Black Panther have an almost all-black cast star in a blockbuster Marvel movie, it has also risen above the second Avengers movie to take the fifth spot for the highest opening weekend of all time, right under the first Avengers movie which was released in 2012. This is only one of many broken records Black Panther has shattered since it's release, and it's only in its fourth week in theaters! But what is it about this movie that has taken the world by storm?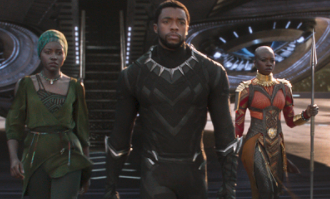 The story follows T'Challa (Chadwick Boseman) and his family after the events that occurred during Captain America: Civil War. After T'Challa is burdened by the death of his father King T'Chaka, he goes to track down Ulysses Klaue, the arms dealer that his father should have imprisoned long ago. Upon finding Klaue, T'Challa finds a new threat, one that wants to challenge the throne. The plot centers around what it means to be a good king, person, and leader of a country as well.
Erik Killmonger (Michael B. Jordan) is the titular antagonist in this film and has been rumored to replace Loki from the Avengers as Marvels Fan-Favorite villain. Some even say that his performance surpasses Heath Ledger's performance as the Joker in The Dark Knight Rises. But what makes Killmonger a likable villain? Why is everyone so in love with this walking roll of bubble wrap?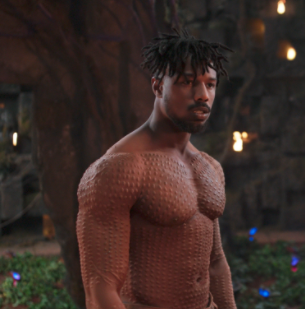 First off, Killmonger had a very relatable likeability to him. A majority of the audience thought he had logical reasons for what he said; some audience members even ended up agreeing with his views by the end of the film. He wasn't afraid to say what needed to be said. He stood out from the other characters in the sense of how critical and devious he was. He also is on the very short list of cinematic villains that took certain actions that actually took them one step closer to achieve their goal, instead of doing a task that only makes them appear evil to the audience.
Another big reason for Black Panther's success, along with having a charming and understandable villain; is it having an enjoyable and engaging cast. Every character's personality is easy to comprehend, but yet still have their own complex reasoning for their actions. Plus the supporting characters like Nakia (Lupita Nyong'o), Shuri (Letitia Wright), and Okoye (Danai Gurira), do more than just be pretty faces on the sidelines as the main hero goes out to play vigilante on his own. They are right behind him (sometimes in front of him), through every step of the way. No part of this movie would be even remotely similar without them.
"As an African American female who hasn't seen other African American women be anything other than sex symbols in the media, seeing these women fight for something other than a man is really refreshing," junior Sydney Williams said. "These characters will be good role models for women and future generations to come."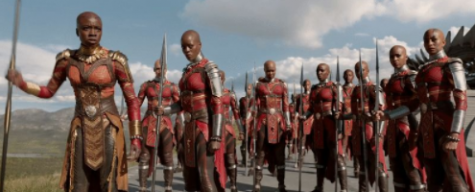 Not only does Black Panther thrive on the diversity of the cast, it also thrives on being the first Marvel movie to break the Iron Man mold. Ever since the first Iron Man movie came out in 2008, Marvel Studios have always done their origin stories for every character vaguely similar to one another. They all play out in the same way: A troubled man who thinks it will never get better for him, man meets a person that gives him a chance to change his life, the man struggles with self-doubt, man overcomes self and his challenges against all odds. Marvel was so afraid of changing this story structure that they kept it the same for almost 10 years!
As for the future of the Black Panther and Wakanda, it will play a big part in Avengers: Infinity War as being one of the main war zones in the film. Avengers: Infinity War now has a new release date of April 27th, 2018.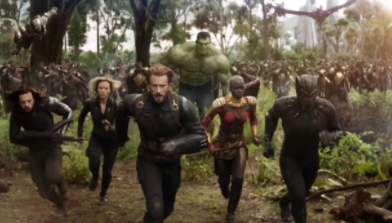 Overall, Black Panther is the movie that has completely changed the game for Superhero movies everywhere, and for movies and the media in general.
"There will definitely be more movies like this in the future," senior Josh Madison said. "The box office scores show that the movie made way more money than they were expecting, so I think future producers and writers should take notes."