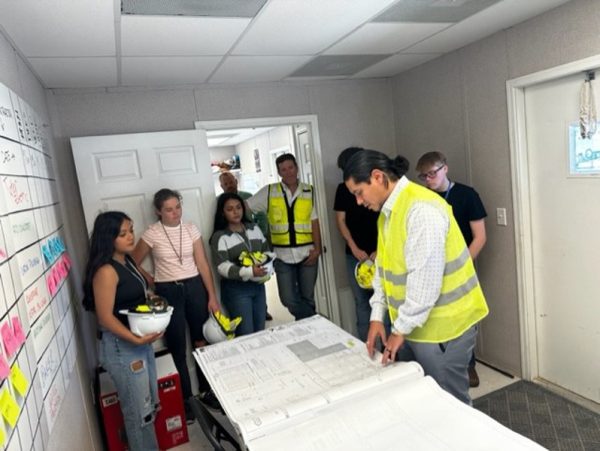 The Practicum Architecture students: Micayla Woods, Fatima Alfaro, Karla Alfaro, Gatlin Lochabay and Brayden Bellows, led by Mrs. Kenyon went to tour the construction site of the new GRIT Auto Shop this week. Students were given an overview of vendors, scope of work, and detailed recap of the project from initial concept to what they were about to tour. Students got to see different vendors and trades in action, ask question, view blueprints come to life and see what a working job site really looks like!
Special Thank You to: Todd Spore, Managing Partner, PBK Architects; Jeff Larrota, Project Lead Architect, PBK Architects;
Matthew Miller, Project Manager, Teinert Construction;
Brooks Flowers, Project Superintendent, Teinert Construction; Lori Boswell, Assistant Superintendent of Business and Operations, Weatherford ISD, Trista Stueart, Principal of GRIT, Weatherford ISD for taking the time with our architecture students.
Great day to be a Roo!