School Safety Under Review
Hang on for a minute...we're trying to find some more stories you might like.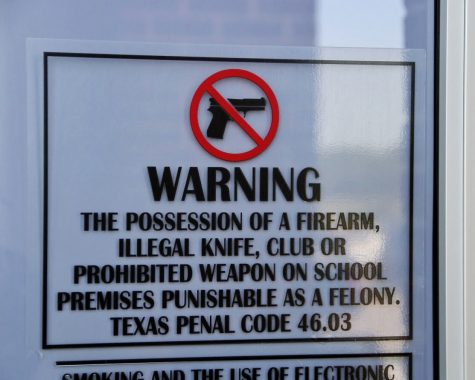 "We may not yet have reached our glory, but I will gladly join the fight" are the opening lyrics to the song "Found/Tonight" by Ben Platt and Lin-Manuel Miranda. The lyrics of this song, to which a portion of the proceeds would go to the March for our Lives Initiative, could not ring truer than at the protests that happened on Saturday, the 24th of March.
All across the nation and the world, students, teachers, parents, grandparents and concerned citizens march together for different causes, different victims, and different solutions. But they all had in common one central cause – the overwhelming amount of deaths due to gun violence and lack of regulation on firearms. The March for Our Lives Initiative came into fruition by students from Stoneman Douglas High school in Florida where 17 people were murdered in what became one of the top ten deadliest mass shootings in US history. Yet these students refused to let society mark it off as another inevitable tragedy. They demanded change, and they demanded justice for not only the 17 Parkland victims, but also the 26 Sandy Hook victims, the 13 Columbine victims, and all the other countless victims of gun violence in the United States.
In 2018 alone, there have been 33 incidents involving shootings on schools (everytownresearch.org). Granted, many of these shootings did not result in death or were instances of hate-driven crime, but nonetheless resulting a firearm discharging on a campus. With school shootings averaging one per week, school districts are now faced with the complicated decision of how to introduce improved safety measures into schools without hindering the students' learning atmosphere. One Pennsylvania's school solution is to simply put a five gallon bucket of rocks in each classroom as defense against an active shooter. While some schools refuse to implement any changes, still others are looking to more extreme measures.

"For the most part, I feel safe in school," junior Wiley Allen said. "The new policy about the use of side doors during school hours has eased my mind because I know safety precautions are now put in place. The school needs to educate the students about what to do if there is a school shooter on campus during mega lunch or passing period though."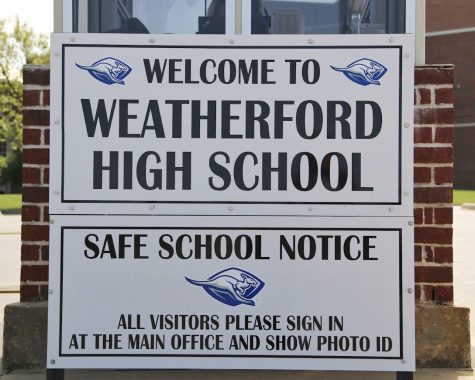 The WISD School Board is considering a new safety plan that will be modeled after Anna ISD, which would include safety reforms such as metal detectors, new student IDs, trauma kits in classrooms, and the implementation of the Defender Program.
"Maintaining a culture of safety is an ongoing process," the WISD safety presentation said. "We must carefully review additional safety measures to protect our Weatherford ISD family, and we want our families and communities to know that we embrace this responsibility and understand the gravity of this decision."
These new reforms were introduced at the Town Hall meetings that took place at the Durant Auditorium on the 7th and 20th of March. Although the majority of the teachers, students, parents, and concerned citizens who expressed their sentiments seemed willing to consider the new aspects of the safety plan, the Defender Program was where the people were most starkly divided.
"I wish we didn't have to have this meeting [about school safety reforms]," one board member said. "I don't know what we're going to do, but we've got to do something."
The Defender Program would allow certain anonymous teachers to keep a firearm in their classroom in the event of an active shooter on campus, with safety precautions in place (strict anonymity, intensive vetting, education and training, evaluations, and keeping the firearm and ammo separate in the classroom). Yet, is it possible that this added protection could become a threat to students' safety?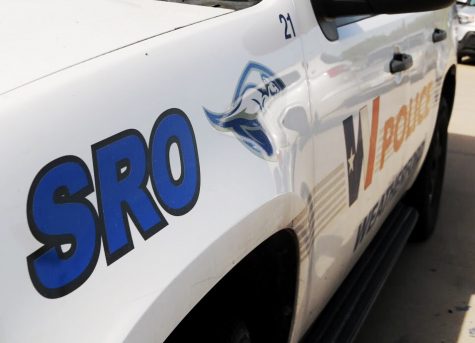 Many people have expressed concerns with the Defender Program, especially in regard to how this may affect teachers, in which the majority are already overloaded. These teachers would have to go through an extensive background check and provide their own gun, but the district would help provide ammunition as well as the required amount of training. As previously stated, the teachers would be anonymously selected, but one speaker at the town Hall meeting expressed their concern for this precaution.
"Are we going to send out permission slips to parents of students in schools where there is a weapon?" asked Barbara Squire. "Personally, I'd like to know where the weapons are and who's got them."
Furthermore, some have asked if certain teachers are selected to carry guns, are certain students selected to be protected? The Defender Program may have logistical flaws within it, flaws that some fear could become lethal mistakes if implemented. Yet, the public opposition to firearms in school does not seem to extend to School Resource Officers, or SROs, who carry arms. But a clear distinction lies here in who wields the guns- teachers are not police officers. These SROs' main priority is not to teach, but to protect as they are trained to do. Currently the district has four SROs employed for all eleven campus. While hiring more SROs would be ideal, this would require a substantial shift in the District's budget. But can a dollar value be placed on the safety of students?
"When are we going to stop thinking 'it's all about money'? I'll pay more taxes to keep your kids safe, and your kids safe, and your kids safe," one town hall speaker, Tom Williams, said. "But I want it done professionally."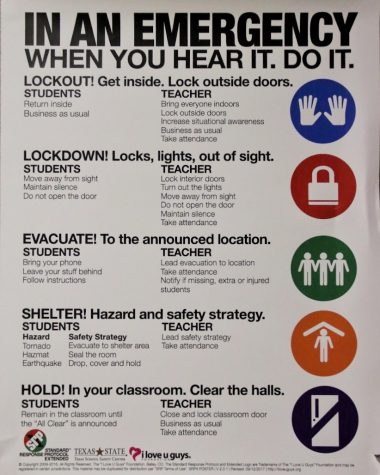 Another aspect for consideration is prevention. Instead of creating reactionary devices that could potentially threaten students' safety, what about a greater emphasis being placed on mental health awareness? Prevention could perhaps be the best compromise, while not refusing to take any action at all. Lessening teachers' workload and equipping both students and teachers with ways to identify mental illness might be a plausible solution to this conundrum. However, this is an issue that expands beyond local legislation and into the current state of our nation's priorities.
"I feel like safety could be improved by having better drills and knowing what to at every time of the day," sophomore Bre Sarslow said. "Overall the only thing that will help at this point is our people and leaders setting aside their prejudice against each other's ideas, listening to our students and community, and just open our hearts and fight to protect one another."
Regardless of where you stand on this issue, it is up to you- to all of us– to keep learning, keep speaking, keep listening, keep understanding, and keep searching for a solution to save as many lives as we can. It is imperative that we continue this conversation and remember who we are fighting for:
Alyssa Alhadeff- 14
Scott Beigel- 35
Martin Duque Anguiano- 14
Nicholas Dworet- 17
Aaron Feis- 37
Jamie Guttenberg- 14
Chris Hixon- 49
Luke Hoyer- 15
Cara Loughran- 14
Gina Montalto- 14
Joaquin Oliver- 17
Alaina Petty- 14
Meadow Pollack- 18
Helena Ramsay- 17
Alex Schachter- 14
Carmen Schentrup- 16
Peter Wang- 15
Kaleel Clark- 20
Bailee Nicole Holt- 15
Preston Ryan Cope- 15
Jaelynn Willey- 16
Courtlin Arrington- 17