Ask A Student: College Readiness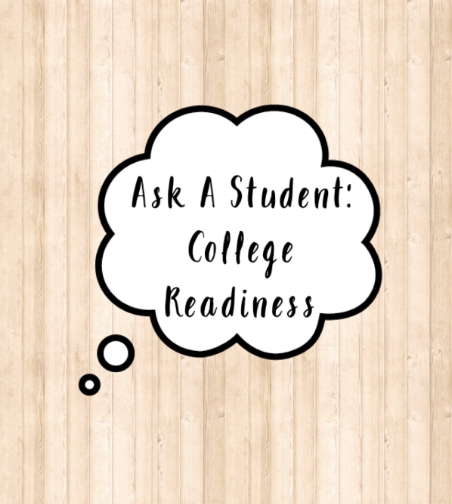 Hang on for a minute...we're trying to find some more stories you might like.
It's the story of your life: all you have been, all you are, and all you hope to be…. all in a 600-650 word limit. Have you guessed? It's the college application essay. To most students, the college app essay is a daunting, almost implausible feat. But never fear! This is YOUR story- all you have to do is tell it. And here are the tips to help you get started on your path to college.
To begin, get your ideas flowing now! It's never too early to start brainstorming and you never know what idea might manifest into your essay. Granted, this is coming from someone who decided to rewrite her entire essay 2 hours before the deadline, but the sooner you get started the more time you will have to make sure that this essay is the best representation of you in words.
Always remember that the purpose of this essay is to let the admissions officers know who you are- not your test scores, grades, or resume. Show them your personality. Don't be afraid to insert humor or wit. Be whimsical, pensive, or imaginative. Find your voice and put it into your words. It can be intimidating to feel as if you must make yourself into the student colleges want, but in trying to make yourself into the "ideal" candidate by following a preconceived formula, you will stray further from what the admission officers really want to see– you.
As for content, the greatest warning I can give is that there is no way you will be able to summarize your entire life in this singular essay. Instead, focus on one experience, a moment that reveals a part of who you are. The admission officers want to see your growth, so show this personal progress in your essay. Whether it be a period of realization, an instance of total embarrassment, or a struggle that seems impossible to put into words, make sure that every sentence and every word and even every comma echos the power of your own identity.
But the essay is about more than just your story- it's how you tell it. Vocabulary can add depth to your sentences, imagery can place the reader right there in the moment with you, and the flow of the essay will assist in the story of your own growth. Before you submit, have a close friend of advisor read it over to check not only the effectiveness of the essay but more importantly whether it is a true reflection of your talent, personality, and character.
One piece of advice I stumbled upon (in my what seemed like an endless process of college apps) was to write your essay so that you are the one that stays with the admissions officers, the one they will think about afterwards, and the one they will fight for to be in their school. If you stay honest to your story whatever it may be, your essay will reflect to whichever college all you have been, all you are, and all you hope to be. Best of Luck!
What do YOU want to ask this advice column about college readiness? Drop your questions off at the GrassBurr class!