Ask A Student: College Readiness
Hang on for a minute...we're trying to find some more stories you might like.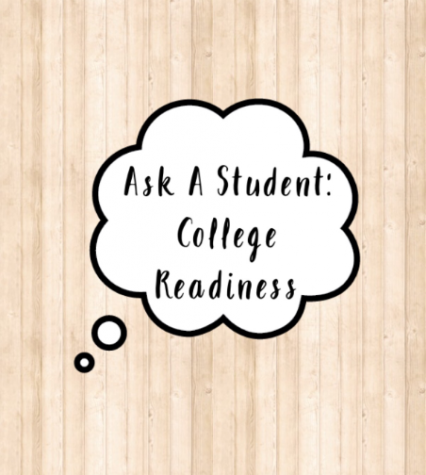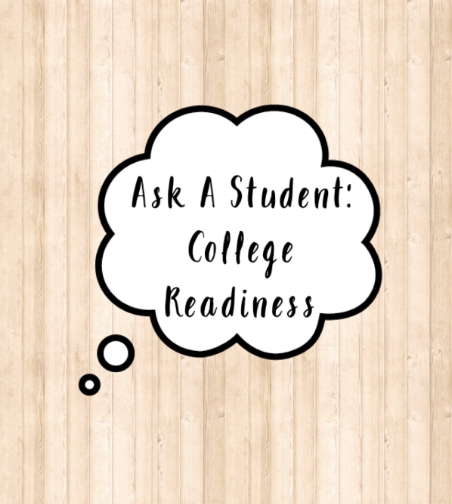 College is one of the most important decision you will ever make in your life. Yet the path to college is not merely an afterthought of senior year, but rather an accumulation of your entire high school career, the fabric of your identity, and your hopes for the future. Thus, in order to best prepare for the next chapter a collegiate education will offer, this column will provide first-hand insight and explore the ins and outs of the path to college.
To begin this column, I believe that it is quintessential to start with one of the most important aspects of your application- your involvement. While viewing your application, colleges want to see who you are and perhaps nowhere is this best described than in the activities you have devoted your time and energy into.
Getting involved in your school, local, and worldly community is something you don't have to wait for. In fact, the sooner you are able to start, the better! Use the opportunities that high school presents to seek out organizations and clubs that spark an interest in YOU. This is not to say that you should just join clubs with the main intent of filling up your resume with meaningless tasks, but rather you should find what you are passionate about. Especially as high school progresses, your time (or rather the lack of it) becomes ever more valuable, so the organizations you decide to commit to must be worth the sacrifice. In the end, if you are pursuing something you love, your dedication will pay off- and colleges will see it!
Furthermore, I cannot stress how important it is to document awards, leadership positions, experiences, service hours and opportunities that come your way. When it comes time to draft your resume for college and/or scholarship applications, you don't want to run the risk of forgetting any aspect of your involvement. The simple task of writing these down will help enhance your applications with ease!
But these opportunities do more than merely fill in a blank to your application; they also work to shape your identity and therefore your experiences. For example, I have personally been immensely influenced by writing for this newspaper, for it was here that I discovered my passion for journalism (one I hope to continue in the future) and developed my writing and leadership skills. More so, these experiences, like my own, help provide stories and ideas you will use for other parts of your application, such as short answer responses.
Your involvement is a portal to which colleges can see what kind of person you are: what are you passionate about? What kind of leader are you? What opportunities did you pursue or create? And how will you add to their college as a prospective student? So if you are questioning the importance of involvement, I encourage you to start here. Start now. Just start! Find what sparks passion in you and begin your personal path to college and beyond.
What do YOU want to ask this advice column about college readiness? Drop your questions off at the GrassBurr class!