Fall Fashion Items Every Girl Needs
Do you ever have those days where no matter how much clothes you have in your closet, you just can't seem to find an outfit you like? Fashion is one of the most important forms of self-expression, and it shouldn't be stressful. To make the process of updating your fall wardrobe much easier, here's a list of trendy fall fashion staples:
Leather Ankle Boots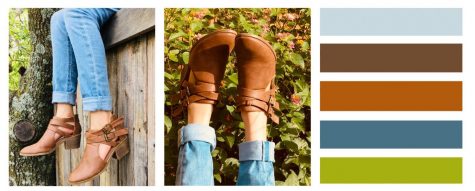 Nothing says fall more than a pair of leather ankle boots. This classic fall fashion staple is popular for a reason, from an old pair of denim jeans to a chic and formal dress, these shoes can be paired with anything.
Bright Colored Cardigans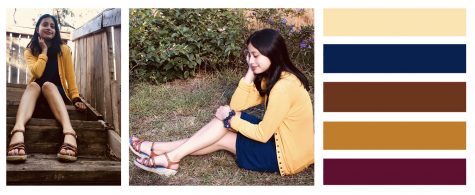 Because sometimes, all you need is a pop of color to revamp a simple outfit.
Scrunchies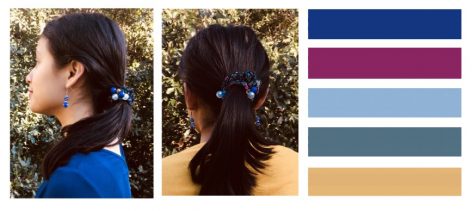 This 80's retro fashion trend is making its comeback, or perhaps this trend never left. Either way, scrunchies offer a stylish way to keep your hair up and out of the way from the Texan heat. And for those days when your hair just isn't cooperating.
Dressy Joggers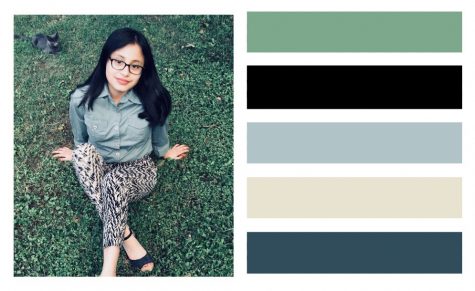 For when you need an outfit that is formal and sophisticated, yet comfortable.
Mini Backpacks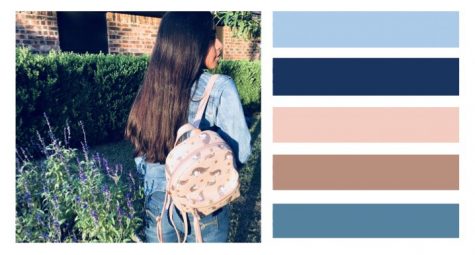 Now that summer has come to a clothes and the back-to-school season has quickly approached, you'll need somewhere to store all of your schoolwork. Mini backpacks offer a way to do so minimalistically and with style.
Embroidered Clothing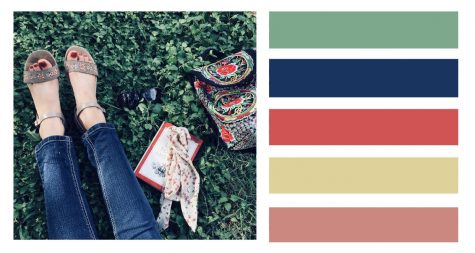 Embroidery is a fun way to add eye-catching and vivid texture to your outfit. Whether it be a handbag or a pair of sandals, a little embroidery could go a long way in transforming an outfit.
Denim Skirts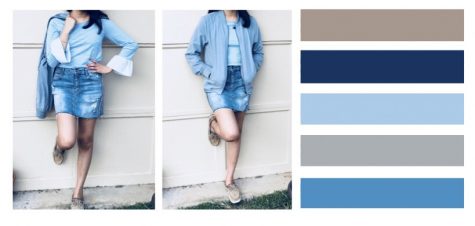 Even though transitioning into fall means cooler weather to escape the scorching summer heat, there are still days where wearing long pants just isn't an option.
Colorful Raincoats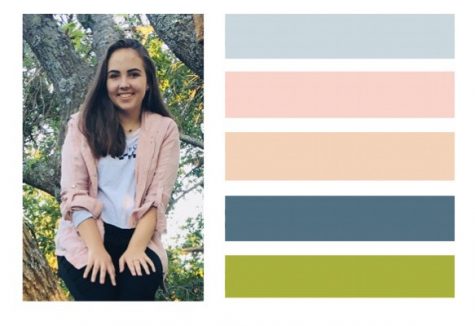 Because the unpredictable Texan weather can go anywhere from 90 degrees to a drenching thunderstorm in under a week, having a to-go stylish coat is vital. There's no reason to let a little rain ruin your stylish outfit. Besides, what better way to combat a colorless rainy day with a strikingly bright raincoat?
Fashion staples are a great way to stock up your closet with clothes that can easily be paired with anything, and most importantly, will never go out of style.
Photos by Stephanie Antonio, Makinze Reynolds, and Brooke Pickard.