Top 7 Essentials for Mastering WHS
Still trying to develop your high school routine? Check out these 7 insider tips for mastering WHS!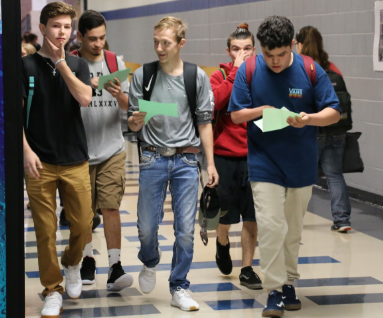 1- Always walk on the correct side of the hallway! If you are not sure where to walk, follow the traffic flow and you will arrive to your destination. It doesn't just help you, but everyone else will appreciate it and people can move faster.
2- If there is no reason for you to get here before 8 in the morning, only arrive when you need to! Your day will feel so much shorter and you will absolutely feel less tired at the end of the day.
3- Can't find a spot during lunch but don't want to sit in the cafeteria? If you wish to sit in the foyer, establish yourself at a table everyday to reserve a spot in that same area. If you want to sit in a more private place, check in with teachers; some will likely let you stay in their class!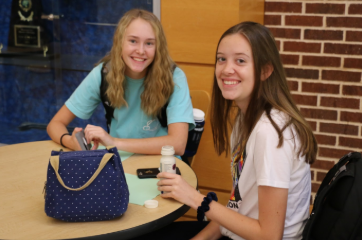 4- Still nervous being around many students? If you want to avoid traffic jams in hallways, walk downstairs to reach your classes. There will almost always be less traffic since it is not the main hallway. But don't be afraid if you have classes upstairs! The stairways are also less crowded, making it easier to get to class.
5- To make the school less congested, make sure to sit down during lunch- especially if you have a large group of friends. People trying to pass through will appreciate it and you can cause less trouble for them!
6- If you are trying to decide between getting to class on time or go to the bathroom, try to use the bathroom during a class where you can easily catch up. Going to the restroom during a math or English class can make it difficult to get back on track. However, smart planning and time management can lead to success in school!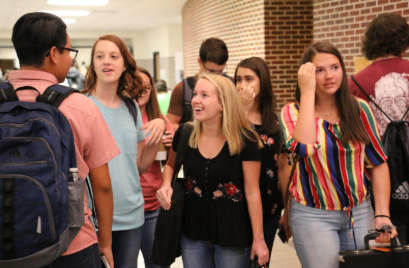 7- Are you struggling with a certain class? Check with your teacher during mega lunch and see when they are open for tutorials! Just getting some extra help can truly give you an opportunity to ace that subject.
Throughout high school, you will come to understand the system in school. Knowing the unspoken structure of the school is important to be able to get along with everybody, from the students to the staff. Regardless if you are a freshman or a senior, you can successfully get through this year. Utilize these tips, and time will fly by!