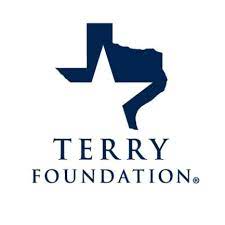 The Terry Foundation Scholarship is a highly competitive scholarship that provides four-year, full-rides for Texas residents attending UT Austin as well as several other universities in the state. These students are selected from a highly competitive pool of incoming freshmen who meet the criteria for obtaining this scholarship: demonstrated financial need, proven leadership, being a graduate from a Texas public high school, plans to attend a Texas public University, and possessing strong grades. 
The Terry Foundation Scholarship sets students up for success. The student winners are accountable to the foundation, live with other Terry Foundation Scholarship winners on their campuses, are mentored by upper-level Terry scholarship recipients, and are obligated to serve as mentors when they reach upper-class status.
Hayden Baker, a senior at WHS, recently won this scholarship, and now has a full ride to UT Austin. It has been over a decade since one of our Weatherford High School students won this scholarship. Baker received an email from the University of Texas, informing him of the scholarship.
 "I chose the University of Texas because my goal is to major in government and international affairs, and it is one of the best universities in Texas for that," Baker said. "It is in Austin, and I personally love the city of Austin. The state capitol is there, and I plan to intern as a representative."
The process of obtaining this scholarship is quite long and includes having to be nominated. Nominees must have two letters of recommendation. If you complete that part and can move forward, you must go to an interview in Dallas.
 "I definitely would recommend this scholarship to anyone who is up for the challenge," Baker said. "It was hard work, but it was definitely worth it. I am absolutely elated and very grateful for the opportunity that Terry Foundation has given me, and I don't have to worry about the burden of student debt." 
Baker heard about the Terry Foundation from one of our own, Staci Tharp, a WHS English teacher. "Hayden is one of the most exceptional students I have ever taught, and his passion for learning and for engagement in the world outside of school, in the community and the state, are unique," Tharp said. "In the past two decades of me teaching here at Weatherford High School, I have had two other students earn this scholarship, but it is certainly not common."