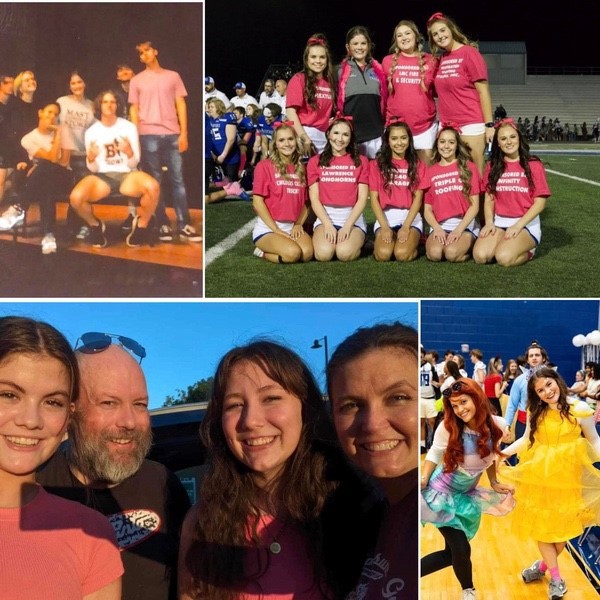 What advice do you have for an incoming 9th or 10th grader?
– My advice for the upcoming freshman and sophomores is to get involved. That's how you will make the most friends and walk away with the best memories!
What does Roo Nation mean to you?
– Roo Nation means a community that will support you and have your back no matter what.
How are you involved at school?
At Weatherford High School I am theatre President, choir Vice President, varsity mascot, and a WHS Rally Girl.
Any highlights this school year?

– A highlight from this year has been rehearsing for Grease. Grease is the musical that we are doing on December 8 and 9. There have been so many fun parts of this show, but my favorite part has to be the on-stage talking between Keats Bohannon, Julia Huggins, Asher Feriend, and I (when we are most definitely supposed to be paying attention!)
Who or what is your biggest inspiration?
– My biggest inspiration is my dad. He shows me that no matter what you go through, you can go through it with a smile on your face and that family is the most important thing.
What has been your favorite memory while at WHS?
– My favorite memory at Weatherford High School thus far has been being a rally girl next to my best friend Julia Huggins and looking up and seeing all the students show true Roo Pride!
What are your future plans after graduation?
– My plan after graduation is to attend the University of Arkansas!
Favorite quotes(s)?
– "Looks like you are having fun." Casey Watson
Choir Teacher, Abigail Weaver:
– I have known Dahlia since having her in sixth grade choir. She is dependable, down to earth, hilarious, talented, easy to talk to and is a good listener. These traits are sometimes hard to find these days. She is very observant as well and is good at advising those around her. I anticipate great things in her future.