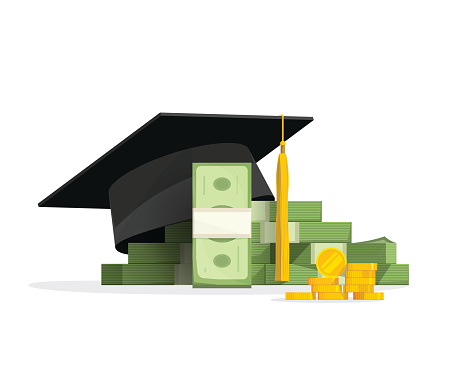 Sam Hunt was in his senior year at Weatherford High School when he was offered his first scholarship. Now, he's in his first year at Weatherford College.
"I was up for four scholarships and received two. I received a soccer and academic scholarship from the Weatherford Soccer Booster Club," Sam said. "They took a lot of stress off of my shoulders because I didn't have to worry about the funds I needed."
Michael Bird, an English teacher at WHS, spoke about his experience with finding his scholarship.
"The church I went to, it had a lot of people from all over come and attend. One day, I ended up meeting the head coach from Oklahoma University and we chatted for a little while, and then he said he would send one of his assistant coaches to watch me," Bird said. "The day he showed up, I had no idea he was there, but at the end, he came up to me and said they could definitely offer me a scholarship." 
Bird offered some advice to seniors searching for scholarships.
"Be proactive," he said. "Don't expect them to come to you."
Scholarships are financial support awarded to students, based on academic, athletic, or other achievements that are given to students for the purpose of financial aid, opportunities, and to reach educational goals. The very first scholarship was established in 1643 at Harvard College by Lady Anne Radcliffe Mowlson.
According to ThinkImpact, a research firm that records trends in education and business, there are an estimated 1.7 million private fellowships and scholarships with a combined worth of over $7.1 billion. With that amount of scholarships available, you can find one for just about anything and everything you can think of. Take the skills and talents you have and turn them into money. 
Not every scholarship will be a full ride or a $10,000 grant. Many of them will be lower, but smaller sums of money can add up quickly. 
Sports have some of the largest scholarships to give out, but it does vary by the sport. On average, Division 1 (large, four-year universities) football programs are able to give out 85 scholarships each, while their golf programs may only be able to award funds to a handful of its players. The disparity can be large, or small, due to the popularity and revenue of the sport. 
Saylor Klein, a senior at WHS, shared the challenges she has experienced throughout the scholarship process. 
"It's a lot of essays and it's a lot of trying to find what applies to you," she said. "There's a lot of super vague descriptions, so it's a lot of work and searching, and it's a long process."
Saylor is one of the many seniors who are graduating early, and many of them are applying for colleges and scholarships now to attend in Spring 2023. Her advice to underclassmen: "Do your scholarships early. I waited until the last minute, and it's hard to find them on a time crunch." 
WHS is heavily involved in the scholarship and college application process to aid its students in order to make sure everyone has the opportunity to succeed. Administration and staff provide excellent support and resources to find the right path for each and every student. Lindsey Fuller, a WHS counselor, offered some insight into the scholarship process and its benefits. 
"You can begin earning scholarships in middle school, but most students wait until their senior year. Most local scholarships become available in the Spring of your senior year," she said.  "Working ahead and getting an early start is the key to earning scholarships."
When asked about the total scholarship amount received last year, she said, "1.3 million dollars was reported by students graduating in 2022." 
Fuller offered some advice to seniors: "Apply, apply, apply!  You can't earn scholarships if you don't apply," she said. "You can spend 30 minutes a day or a couple of hours a week working on scholarship applications.  The more you apply to, the better your chances are of receiving them.  Make your account with the Scholarship Informer (it provides assistance and guidance) and check scholarship websites daily.  The more effort you put into it, the better off you'll be."
Here is a list of some scholarships including local, national, and specifically aimed scholarships as well as websites that provide more information and scholarship opportunities, with many of them being no-essay, or something that is relatively easy. 
* Scholarship Informer is an application that WHS has paid for in order to benefit students who are applying for scholarships. It provides assistance and guidance towards applying for scholarships as well as keeping track of them later on.
Local scholarships to apply for:
Gigi & Louise Gartner Scholarship

North Texas Scholarship: MENSA Foundation

Project Opportunity

Take Care of Texas video contest

TEXAS Grant Program

Texas History Essay Contest

University of North Texas Excellence Scholarship
National scholarships to apply for:
Astronaut Scholarship Foundation

BMW Engineering Scholarship

Burger King Scholarship

Coca-Cola Scholars Program

Dell Scholarship

Doodle 4 Google Scholarship

Dr. Pepper tuition

Duct Tape Stuck at Prom Scholarship

Fulbright Scholarship Program

The Gates Scholarship

Hope Scholarship

Jack Kent Cooke Scholarship

Marshall Scholarship

National Merit Scholarship

National Rice Month Scholarship

Starbucks College Achievement Plan
Other specifically aimed scholarships:
Family Fellowships scholarship

Hispanic Fund scholarship

Houston Livestock Show & Rodeo scholarship

Live Bearded scholarship

Scholars Helping Collars scholarship

Travel with a Purpose scholarship

USG Reflection
Helpful websites for scholarships:
Bold.org

Cappex

Chegg

College Board

FastWeb

Going Merry

Niche

RaiseMe

Scholarship Informer (available to WISD students free of charge)

ScholarshipOwl

Scholarships 360

Scholarships.com

Scholar Snapp

Scholly

Studentaid.gov

Unigo