Opinions on Covid and precautions nowadays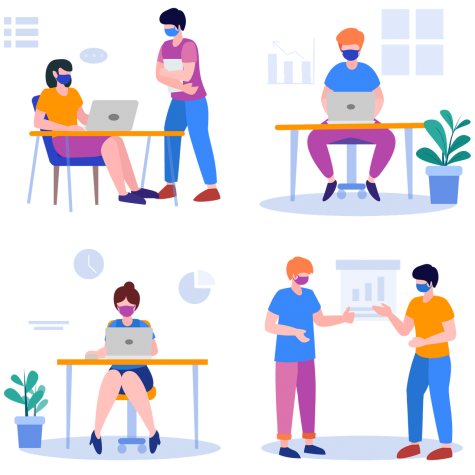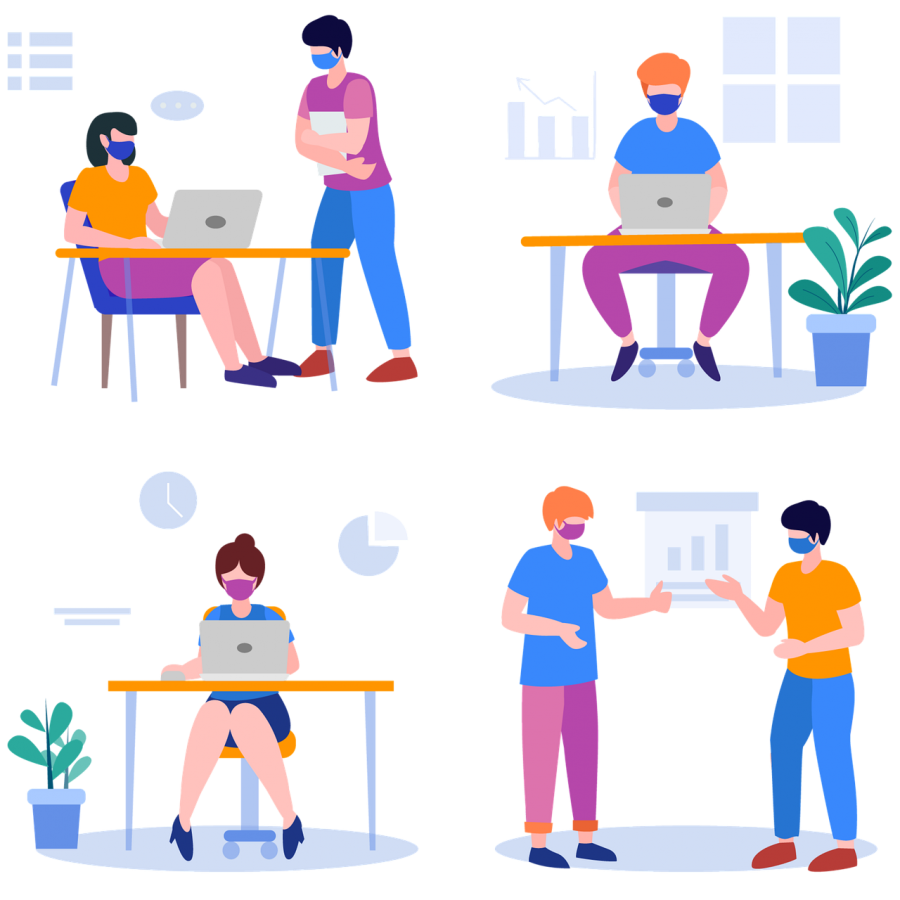 The Coronavirus: a deadly, mostly unknown, disease that caused a worldwide quarantine. For over 11 months, this illness has caused worry and fear due to the countless lives that have been taken and the many individuals who have been bedridden, but those concerns no longer seem like such a problem.
More and more people are going out of the house and visiting family, regardless of the more than 30,000 deaths that have and are continuing to occur in Texas alone.
"People are not socially distancing as much as they were," mother Tonya Hunter said. "I am not as much as I was. I wouldn't come within 6 feet of my grandparents. We stopped when my dad had a stroke."
This brings back the harsh reality that there are still so many more worries than just coronavirus, but most do not realize these worries. There are still those who go through heart attacks, strokes, and loss.
"We think it helps and there is nothing worth risking our health," senior Emily Kelley said. "We know quite a few people who've suffered from COVID. Knowing how many others have dealt with COVID and were hospitalized has caused a fear against COVID."
While many still worry about the virus and do the recommended actions, there are also some that have completely given up on the precautions.
"At the beginning of the pandemic, because of the fear, my family and I would wash and sanitize constantly because we were scared of the virus," senior Kaylynn Green said. "Other people, including myself, are not social distancing as much. I think because we went into quarantine for months, wore masks, and social distanced, but the virus is still here."
It seems that there is a large range of reactions towards the deadly disease. Some believe COVID should be feared more than anything while some believe that there isn't anything to worry about, and then there are those in between. Though I think almost all can agree that life goes on and, though the virus is still here, everyone lives as they please.
"It is dangerous and scary, but we still have to live our lives. I'm all for being cautious," Hunter said. "But there's a happy medium between shutting everything down and carrying on like before COVID."