Keeping up with Coach Young
This Thanksgiving, GrassBurr covers WHS staff members we are thankful for!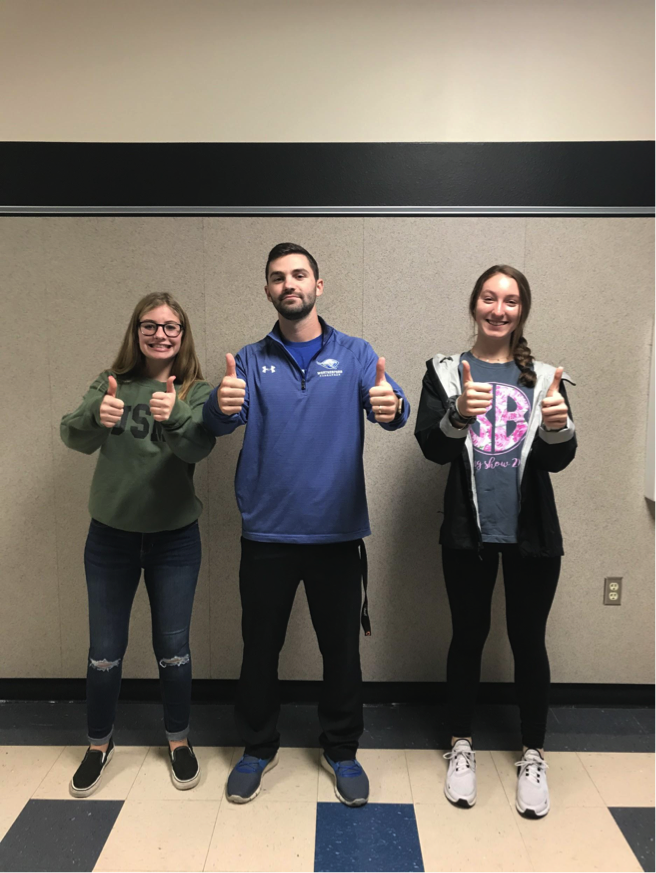 When Thanksgiving comes around we tend to reflect on the obvious things to be thankful for, like friends and family. However, not many people stop to think about the teachers that make a difference in our lives as well. I have had many influential teachers throughout school, but none quite like Coach Young. 
Dean Young was born and raised in Worcester, Massachusetts. Although we know where he was born, we do not know when. 
 "My birthday has been redacted from all public records. I actually forgot it; I was found by wolves." Mr. Young said. 
Couch Young and his family moved to Austin, Texas in 2008 when both of his parents lost their jobs and wanted to get closer to his dad's side of the family. In high school, he was very athletic, focusing on both soccer and football alongside his academics. Coach Young strived to get good grades and only got his first B in Freshman year of high school.
In 2013, he moved to Fort Worth to attend Texas Christian University. At TCU, Coach Young's initial plan was to study to become a physical therapist in order to help young people get back to good physical health after an injury. However, he later found out that he would mostly be working with older people, something he decided just wasn't for him. Although his initial plan derailed, Coach continued to make his way through college with random jobs, his first of which was working as an equipment manager for the TCU football team. Later jobs of his included employment at Walgreens and a barbecue restaurant in Fort Worth. 
After college he searched for a more long term job and came across a coaching job in Weatherford at Hall Middle School. Coach Mathis hired Young as a football coach at Hall in 2017. He also began teaching history at this time.
"Teaching [my first year] was much harder than I anticipated, but it was rewarding to see kids grow and mature. I have fun working with students." Coach Young said. 
He was transferred to Weatherford High School in 2018. Although he still enjoys the teaching aspect of his job, he says he's always liked coaching better because it is similar to teaching, but it's on a field. He also likes to be able to teach the kids that he coaches because he gets to know them better outside of practice.
 "Coach Young makes me wanna be a better football player and person." Varsity football player and junior, Gabe Alexander said. 
Despite the fact that a favorite saying of Coach Young is "I dislike all of my students equally," he really does care about all of his students and shows it daily.
"I like Coach Young because he will listen to all of the problems that we have and he gives good advice and not like 'Oh life sucks but it will get better soon,' type of advice, " said sophomore Sarah Harris. 
All-in-all, the entirety of Weatherford High School is so thankful that Coach Young is not just a teacher and a coach, he is a friend, a comedian, and at times, a therapist with the best advice.