Club Spotlight: WHS Stop The Stigma
In honor of mental health awareness week, GrassBurr covered WHS' own Stop the Stigma club!
It has become increasingly clear that responsibilities of teenagers in our society are more overwhelming than ever. Having to juggle the pressure of fitting in within your peers, maintaining good grades, getting into a good college, sports, and jobs, all while still trying to find your identity as a young adult, is an impossible feat to ask of any teenager. Teenagers will often destroy themselves in the pursuit of success. The troublesome reality in modern society is that success is often valued over mental health. The consequences of this can be devastating.
According to the National Alliance of Mental Health, 20% of American teenagers suffer from some sort of serious mental illness. For every 5 teenagers you know and care about, 1 of them is struggling with a mental health disorder. Organizations like WHS Stop the Stigma hope to change that.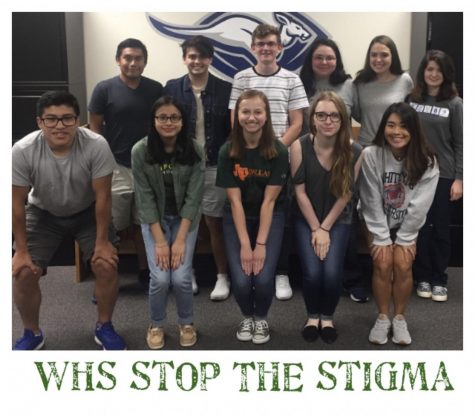 Among the many community-devoted clubs at Weatherford High School, Stop the Stigma focuses on the well-being of our student body.
Founder Jenna Pinder says that the purpose of Stop the Stigma is to "promote the discussion of mental health due to its status as an unspoken issue within society."
Stop the Stigma recognizes the severity of mental health and is devoted to finding ways to combat the fear and embarrassment preventing students from reaching out of the help they need.
When asked about their motivations for joining the club, there is a prominent and collective goal to simply make Weatherford High School a better place among all Stop the Stigma members.
"I want to help those who are struggling and help make the school a more accommodating place for those who have mental health concerns," club member Drake Rogers said.
If there is one thing that this club is adamant about, it is involvement. Stop the Stigma makes sure to keep their calendar filled with meeting, events, and projects.
"I'm really looking forward to the dates that highlight mental health such Mental Illness Awareness Week, World Kindness Day, and International Survivors of Suicide Day! We plan on getting activities together to honor these dates as they are important topics that need to be talked about," Leader Jenna Pinder said. "Other that, I am excited to get the Take-What-You-Need Boards kick-started! It's great to see students and faculty taking the personal messages our club has created!"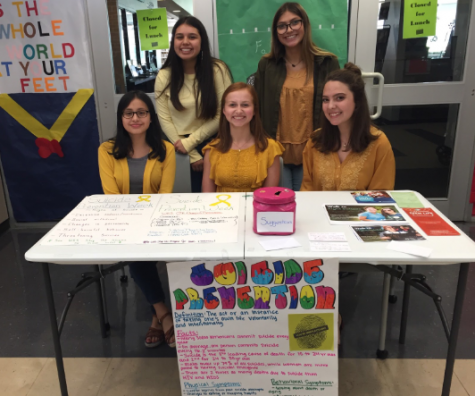 Stop the Stigma doesn't just impact our high school community, but they also strive to contribute to the entire Weatherford community as well. The Out of the Darkness walk is an event open to the entire community, and one that Stop the Stigma will eagerly help out with. This purpose of this walk directly correlates with the goals of Stop the Stigma; it will "not only promote suicide awareness, but all of its proceeds will be donated to the American Foundation for Suicide Prevention."
If there is one message Stop the Stigma would like to get across it is that "it is okay not to be okay. If you or someone else you know is suffering from any kind of mental illness such as depression, anxiety, eating disorders etc. or simply having a bad day, reach out for help! Never doubt your worth because there is only one you, and your uniqueness makes our world a better place!"