State Bound
Hang on for a minute...we're trying to find some more stories you might like.
Throughout one's experience at Weatherford High School,
the term "Going to State" might be overheard. A person may even know someone who has said they were attending. But what does this mean? Well, "Going to State" simply means that a person or a team has fought their way to the top for the chance to become the best in the state of Texas by competing against other district champions.
Yet, what does this mean to the students that are competing? How much do the students of Weatherford High School value these high-ranking competitions?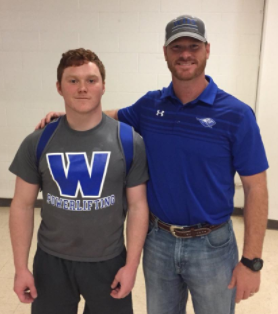 Participating is not only a great opportunity for students to show off their talents but also is a wonderful way to represent one's school. Junior Ethan Herron competed in the State a few weeks ago for Powerlifting. He was one of many students to represent Weatherford High School in the category.
"It makes me happy to know that I'm one of the select few that have the opportunity to be the best," said Herron.
For other students who have competed, it's for more than just the glory. Senior Lauren White competed with James Blankenship and Brandon Heltzel in Debate. Lauren made 2nd place in regionals and competed at state on the 13th of April.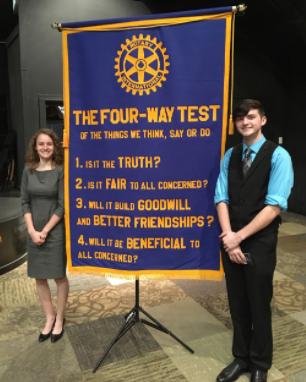 "Later in life I definitely plan to use the skills I learned in debate, as I plan to go to law school and become a politician," said White. "The research ethic I've learned will definitely make my college career much easier, and the confidence in public speaking will help me thrive in every phase of my career."
However, some students compete just because! Austin Christmas placed 1st in the 800m for the district competition and was 4th in the 1600m. He placed 4th overall and will be advancing to the area competition.
"I had fun doing what I like to do with friends and the coaches that made sure I was always trying to be the best I can be," said Christmas.
No matter who or what you are competing for, being placed in any rank is an honor when competing for your school, especially on a state level.