Fightin' Roo Football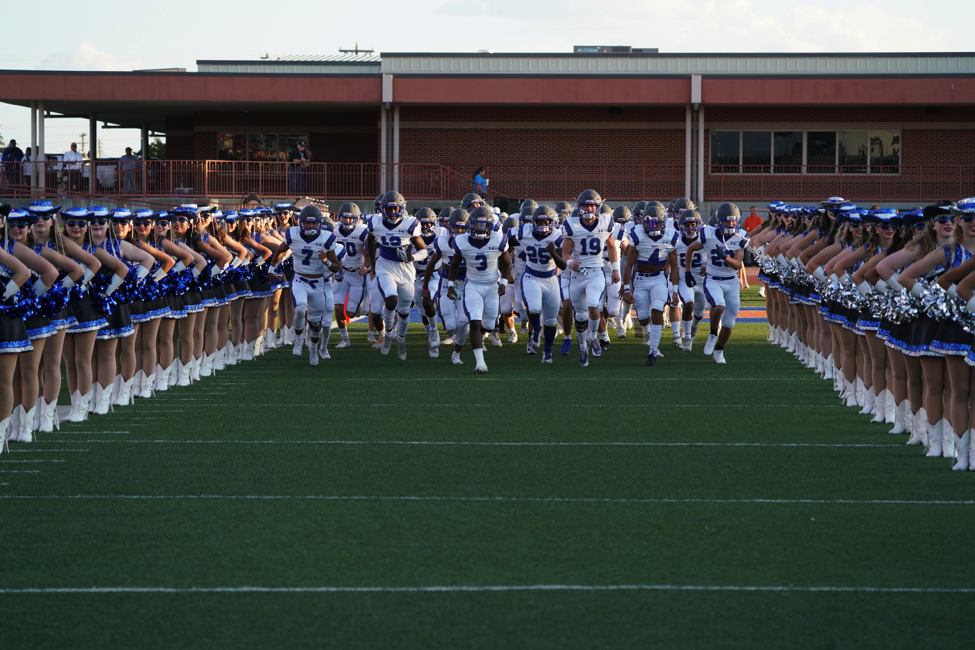 As of last year, the Weatherford High School Varsity football team has been fighting for a slow and steady rise to the top. Last football season was the first time in 11 years that Weatherford Varsity football has made it to playoffs, and although the season ended after the first playoff game, with an overall record of 4-7, the triumph of even making it to playoffs was a sign of what was to come.
So far this season, Weatherford's overall record is 7-3, earning them a spot in the first playoff game of the season on Friday, November 15th. Varsity's hard work and dedication both in and outside of practice is what has been driving them towards this success. 
The team's intense practices, both over the summer and now before and after school, are when they put in the most physical effort. Pushing their bodies to be stronger and training with the help of their amazing coaches to acquire valuable skills needed for a successful game. The grueling physical training might be the most obvious part of a football player's job, but it is not necessarily what sets the bar between a good team and a great one like Weatherford's.
Team bonding is equally as important as team practices for the Roos. Every Thursday, Varsity has a team get-together at Northside Baptist church, facilitated by the coaches. It normally consists of a filling dinner and fun games and helps the boys relax and bond before game days.
Along with the Varsity's success as a team, many players have gotten individual recognition this year, including quarterback Ken Seals and running back Dez Forrest. These two outstanding players have not only gotten multiples awards this season, they have both gotten the North Texas Ford Player of the Week Award. Other special recognition goes out to the rare number of Sophomore and Freshman players on Varsity this year. With six sophomores, (Seth Robertson, Aaron Wlakerton, Daniel Seals, Koby Kidd, Gary O'Bannon, and Ryder Uptain) and one newly-recruited Freshman (Ryan Clark) the team has gotten even stronger and more diverse.
"It started to feel real, everyone stepped up because of the possibility [of making it through playoffs.]" Sophomore varsity player, Daniel Seals said. 
Overall, this year's Varsity Roos have ruthlessly pushed themselves through a hard football season and although it is hard to tell how the season will end, Weatherford is confident and hopeful. 
As Head Coach Billy Mathis said "Last year we knocked on the door to playoffs but this year we're kicking it down!"