6 Players to Watch This Football Season
A shrill whistle sounds off with temerity from the referee. The football players hustle up along the line of scrimmage, mentally preparing themselves for the challenge of the next four quarters. The cheerleaders are already leading chants for the crowd, as the Blue Belles, with poms glimmering, stand prepared to cheer on the team. Dedicated Roo fans- students, parents, and community members alike- thunder with support. The Roo Band's music mixes with the cheers and chatter to form a beautiful cacophony. THIS is Friday Night Lights. Kangaroo Stadium is alive, pulsing with excitement for the game. But this is not really where the story begins… The Roo Football team's hard work starts long before the big game. Conditioning throughout the unbearably hot summer months, early morning and late night practices, and hours of physical and mental training, the Roos have prepared to tackle this season.  In Player Number order, here are the 6 Kangaroo Football players to watch this season: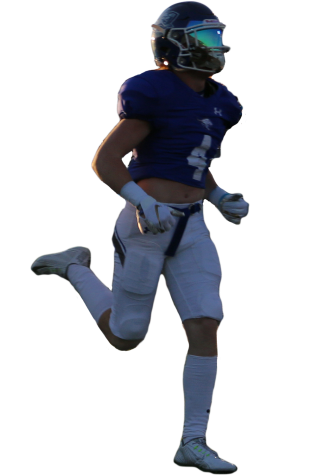 1- First up is #4 Peyton Hudson, who is a Varsity Receiver and Safety. On and off the field, Peyton is known for his hard work and leadership.
"My favorite thing is being a part of the family that everyone has formed [in football], and being able to play alongside my brothers," Hudson said. "What inspires me to be the best player I can be is knowing that all eyes are on us on Friday nights, and all the work that we put in as a team this offseason will pay off if everyone plays their hardest for all 4 quarters."
Playing on both offense and defense, Coach Mathis is depending on him.
"Peyton is a team leader whose mental toughness and athletic ability will make his a force to be reckoned with this season," Coach Mathis said.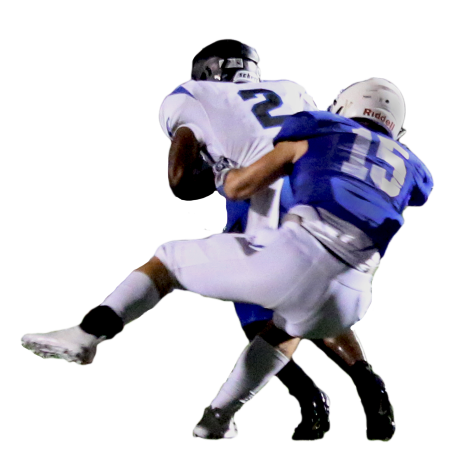 2- With dedication and drive, #15 Thayne Garnett excels on the field as a Linebacker and Running Back.
"My favorite part about WHS Football is the whole aspect of being apart of something that is bigger than myself," said Garnett. "The school, community, and even outside the community is a huge factor into what makes Weatherford Football so great. I've never felt such a large support group than I do with my football team and my town. I just want to let future Roo athletes know that you've only got a few years to play your sport: just go give it your all and lay it out all on the line."
It's this "give it your all" attitude that Coach Mathis knows will make a positive impact on the season.
"Thayne plays with unmatched passion," Coach Mathis said.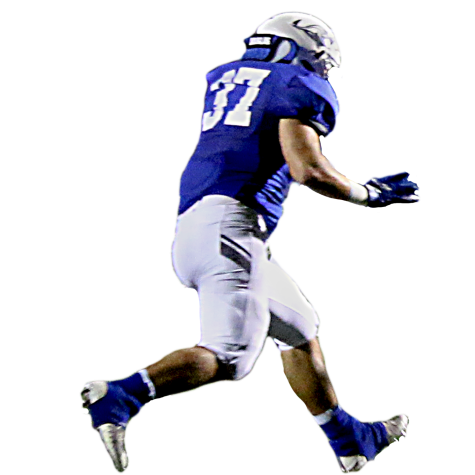 3- Lukas Loran is the Varsity team's Linebacker who wears #37. This powerhouse loves being able to play the sport with his best friends.
"What inspires me to the most is doing my absolute best to where the underclass men look up to me and see that being the best is challenging, but in the end, it pays off. At practice, I try my best to where I could inspire and coach the underclassmen to show them the ropes of the future," Loran said. "I hope to return to WHS during future seasons and still be able to inspire and help others."
Coach Mathis benefits from this type of leadership too.
"Lukas is a strong team player with a unique ability to lead and play the game," Coach Mathis said.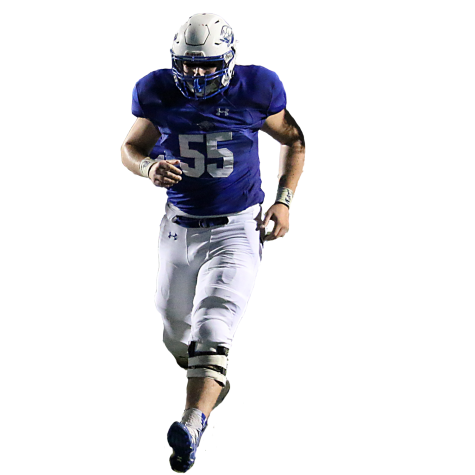 4- Next up is Offensive Lineman Kaden Anzaldua #55. Along with his athletic capability, Anzaldua is a role model to his teammates for his mental and physical strength.
"The thing that inspires me to be the best player I can be is the town and my team," Anzaldua said. "You always want to play better and work harder for your team around you, and you trust they're doing the same for you. The town inspires me to be the best player I can be because the atmosphere the town has when the team wins."
Helping the team win is exactly what Anzaldua does with his brute strength.
"Kaden plays with great awareness and toughness," Coach Mathis said. "His confidence and strength is what sets him apart from his opponent."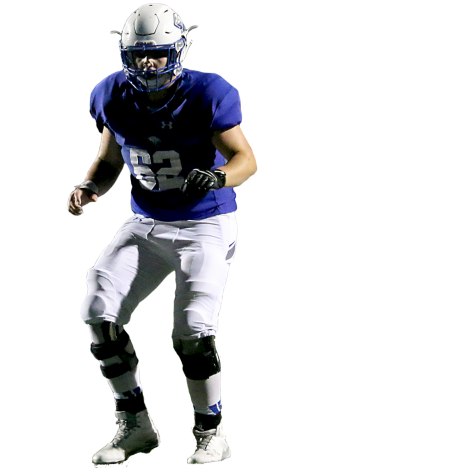 5- For power and precision, look no further than player #62. Brady Nelson plays Center on the Offensive Line for the Varsity team.
"I love how close we are as a team. My teammates know me better than anyone else," Nelson said. "My coaches push me to be the best I can be, but my parents are what keep me going, telling me to do my best every day."
It's this attitude of daily excellence that makes Nelson a great player for the Kangaroos.
"His adaptability, vision, and raw strength make him the leader of the offense," Coach Mathis said.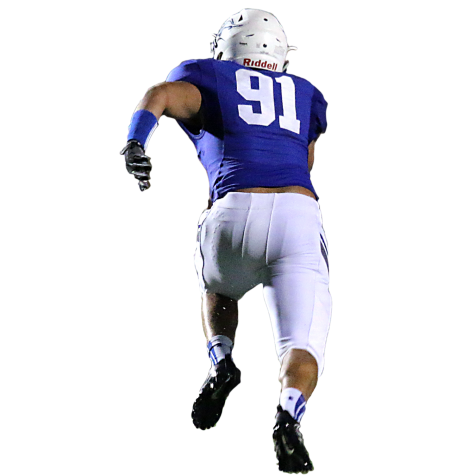 6- Inspired by his teammates, #91 Isaiah Ingram is a force to be reckoned with on the Defensive Line.
"If I had to choose anything to be my favorite part about WHS Football, it would have to be that we make ourselves better any chance we get," Ingram said. "I hope that my legacy in the program would be being the team and senior class that is able to do something for Weatherford that hasn't been done in years."
Challenging himself and his team to consistent improvement is what make Ingram invaluable to the team.
"Isaiah is a selfless player who puts his team first," Coach Mathis said. "His desire to win pushes Isaiah to play with such confidence."
Yet where would a team be without its fearless leaders? The Weatherford football coaches, led by Head Coach Billy Mathis, challenge and guide the players to achieve their personal best both in the classroom and on the field.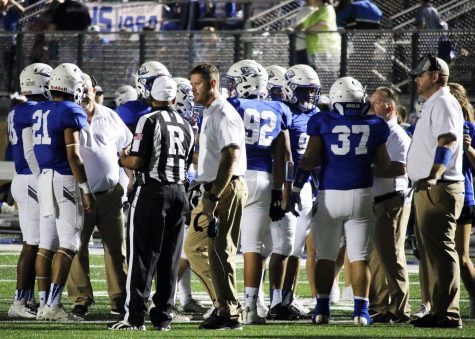 "What inspires me to be the best player I can be is the coaching staff," said Garnett. "They have put their time and effort in by waking up at 5:30am during the off-season to reconstruct our program and shape us into better athletes than we were before, while also maintaining their classroom. I have never seen anyone as dedicated as our coaches are, and I am so grateful that we've got them to inspire us as a team."