2018 Prom Red Carpet Review
Hang on for a minute...we're trying to find some more stories you might like.
The 2018 WHS Prom signified a memorable night for the attendees dressed to the nines. As well as it being the first off-campus prom in years,  this Gatsby themed event had one factor that stood out to the GrassBurr staff- the fashion. In this second annual collaborative review, the GrassBurr staff noted several of their favorite looks from prom. In no particular order, this is the Red Carpet Review.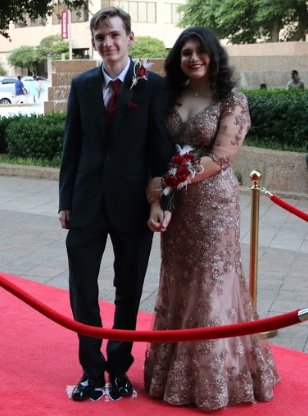 Ruth Davila dazzled at the prom while wearing a beaded rose colored dress that she can't wait to wear again!
"My favorite part of my dress is the detailing of it. It was the first dress I tried on and I completely fell in love with it. It was the perfect size and shape," Davilla said. "I felt super comfortable and confident wearing it and that's how I knew it was THE one."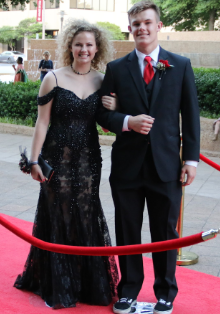 Aubrey Dillinger choose timeless beauty over comfort and stunned on the red carpet with an elegant black lace and beaded dress.
"I said yes to my dress because of the look on my mom's face when I came out in it. She knew, I knew, and heck, the mom next to us knew too. The dress was just perfect!" Dillinger said. "Even though it may not have been as comfy as leggings, I felt so good in it. It was a perfect night, with a perfect date, in the perfect dress. Nothing can beat that."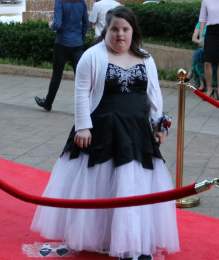 Alysa Riggs sparkled on the red carpet with a beautiful black and white dress, accessorized with a diamond bracelet and necklace.
Alysa loved the color and design of her dress! Her sister also helped with her gorgeous hairstyle and makeup!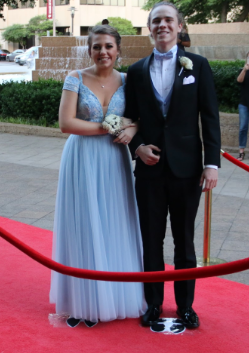 Caitlynn Bonnet opted for a light blue ball gown on the red carpet that matched perfectly with her eyes.
"I fell in love with it! I actually felt pretty and I LOVED it!" Bonnet said. "[I plan to] keep it forever, so I will always have the reminder and I can show it to my kids one day!"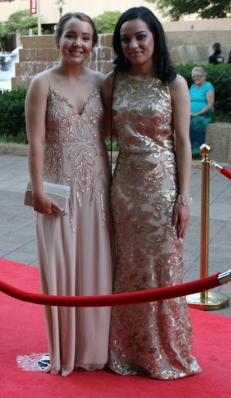 Sofia Estrada elegantly walked the red carpet in a Gatsby inspired golden dress, the one chosen over seven other options!
"I loved all the different sequins that wrapped around me because inside the ballroom all the different colored lights would reflect and sparkle off of me and I feel like the long skirt was just an overall fun piece," Estrada said. "The patterns wrapped around me elegantly and fit the Gatsby theme.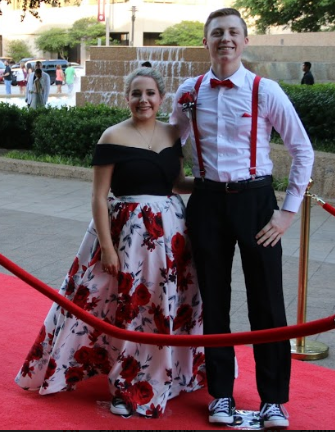 Lannie Cargill selected a voluminous and comfortable one piece dress that was accented  with gorgeous red roses on the bottom.
"I had no idea what I wanted when I started shopping. I loved that dress so much when I first put it on and it was so comfortable I didn't want to take it off!" Cargill said. "[It's] what I wanted, a dress no one else would have."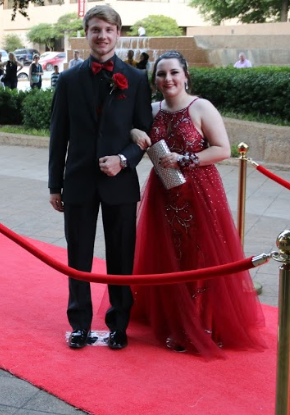 Morgan Smith channeled her inner princess with this stunning red dress she wore on the Red Carpet.
"My favorite part of my dress was the back because it was so long and pretty," Smith said. "At first when the girl brought it to me I hated it but when I tried it on my whole face lit up and I just loved it instantly. Also I liked how it was different material how the back was different from the front."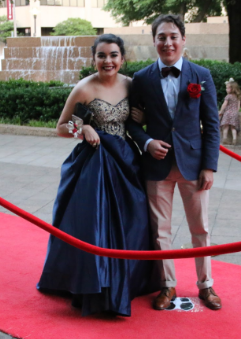 Trinity White made a statement on the red carpet with a navy and gold dress from the David's Bridal 2018  prom collection.
"My best friends Lauren James and Liam Tidwell went shopping with me for it, and it was actually the first dress that I tried on!" White said. "I just walked in, saw it on the rack and knew it was the one."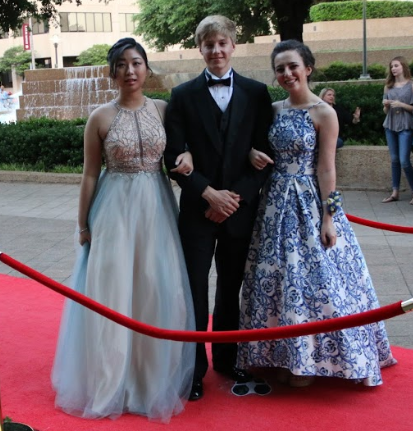 Elisa Jimenez experienced this American tradition of prom (even through the pain of sore feet) while wearing a stunning blue and white dress with flowers.
I really liked the colors and the flowers of my dress because I think they match with my personality. I knew it [was the one] when I saw my host mom and sister face when I got out of the dressing room. They were like: 'Oh my God, that one!,'" Jimenez said. "I think that my favorite part of shopping for my prom dress was trying them on and feeling like in one of this TV shows when girls go and try to look for the perfect dress."