Avengers: Infinity War Review
Hang on for a minute...we're trying to find some more stories you might like.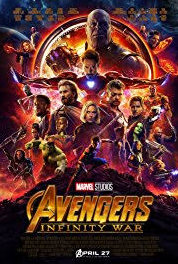 Avengers: Infinity War is easily one of the biggest movies of the decade, due to its record-breaking pre-ticket sales, surpassing Star Wars: The Force Awakens for the highest grossing opening weekend with $258 Million dollars, and the fastest film ever to gross $1 Billion dollars. And it only took 11 days! Most films don't even reach that milestone in their entire theatrical run.
But does this film really live up to the years of hype?
One thing that stood out in this movie is how great and memorable the villain, Thanos, was. Marvel has been known for their two-dimensional villains, with some exceptions, so it was very exciting to see another character have a motivation other than "I want to take over the world."  Thanos also had the most screen time in the movie, clocking in at around 30 minutes. But even though she was thrown off a cliff halfway through, Gamora was the real hero of the movie, having a screen time of 19 minutes.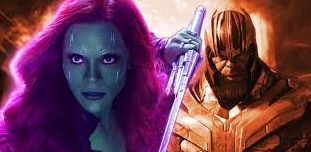 But of course, no movie is without flaws. Most fans are complaining that Thanos didn't think enough about his plan. You would think that if his goal was to have no one suffer, he would have found a better way to accomplish this. Especially with the completed Infinity Gauntlet, he could have easily made more resources for the universe instead of "balancing" it out.
With the plot holes aside, the visuals were stunning and the characters were engaging while dealing with problems that a normal person would face. And it did have many moments that had fans cheering, gasping, and crying in the audience. Overall, this movie did have its flaws but it did stun the audience with one of the most emotional cinematic experiences in history.
"It made me want to live and die at the same time," said junior Kelsey Gemini.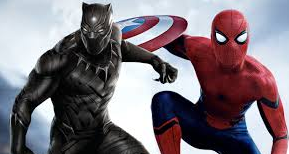 As far as what will be coming in the future, it's hard to say at this point. Yet it is almost guaranteed that at least some of the characters that turned into piles of dust will somehow return. Around this time last year, Tom Holland, the actor who plays Spider-Man, let the news slip about a Spider-Man: Homecoming sequel coming sometime in the future. Also, it is highly unlikely that Marvel is going to let their most economically successful character, Black Panther, die so unexpectedly, especially since every movie that Black Panther has appeared in has grossed over 1 Billion dollars at the box office.
But as far as HOW they could come back is anyone's guess. Multiple theories are floating across the internet, and more are soon to come when more information is released and we get closer to the release date. Most of them revolve around Captain Marvel, a new hero that was teased in the after credits Scene of Infinity War.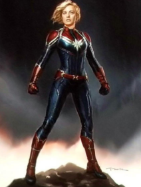 As far as everyone else goes, many, if not ALL of the original 6 Avengers will be making their exit during Avengers 4. Chris Hemsworth, the actor who plays Thor, has openly stated that he will be leaving, as well as Chris Evans, the actor who plays Captain America/Nomad. But all of their contracts expire after Avengers 4. There are rumors going around about a Black Widow Solo/Origin movie, but there is no other information that has been released on the subject.
But the wait for the next Avengers fix is a lot shorter than you may think. The next movie by Marvel Studios, Ant-Man and the Wasp, is less than a month away. Then around this time next year, the untitled Avengers 4 movie will be released.
Upcoming Marvel Movies:
Ant-Man and the Wasp – July 6th, 2018
Captain Marvel – March 8th, 2019
Avengers 4/Untitled Avengers Film – May 3rd, 2019