Beauty on a Budget
Hang on for a minute...we're trying to find some more stories you might like.
Backpack. Coffee. Car keys. All students have the essentials they grab as they leave to go to school, but many students also include one arguable essential item to their daily necessities- makeup. Whether you call it your "cake" or your "face," we all have our go-to beauty products that become quintessential in our daily routines. Four of our GrassBurr Staff Writers selected their favorite budget friendly beauty products- tried, tested, and relied upon- that they utilize and adore everyday.  
Elisa: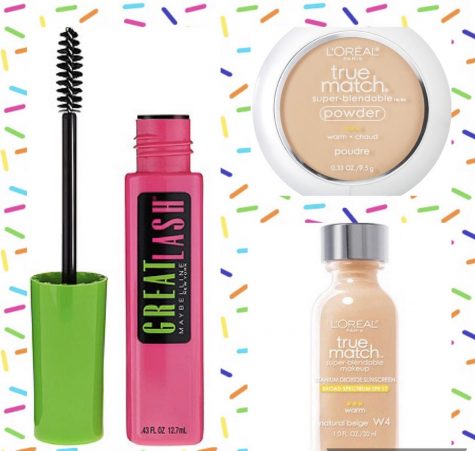 L'Oréal Foundation True Match
With this foundation people can control coverage; it really matches your skin color and gives a very natural effect to your face. Also it's a light foundation and oil-free, making it a good choice for people with oily skin. It is $10.95 and it can be found in places like Walmart.
L'Oréal True Match Super Blendable Powder
This is a light powder that, like the foundation, gives a natural effect and it is oil free. It can be used after foundation for a better finish or without it for a flawless look or to touch up small imperfections. It is $10.95 and it can also be found in Walmart.
Maybelline Great Lash Mascara
This mascara builds great-looking lashes and the brush makes it easy to get a full-lash look. It is hypoallergenic tested. It is a good mascara to wear everyday. It is $4.39 and can be found in Walmart or Target.
Grace: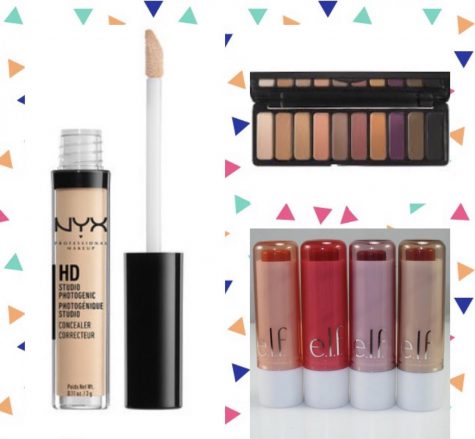 NYX HD Photogenic Concealer
This HD Photogenic Concealer is the best on the market; it applies easily and gives the user a smooth finish with minimal creasing. This is one of the best makeup products I have ever used. If I don't feel like covering my entire face in foundation and starting from scratch, I just use this product on my blemishes and dark circles, then viola! I'm ready to take on the day! This product retails for $5.
Elf Mad for Matte Eyeshadow Palette
This is a palette that I use almost everyday. The shadows are very pigmented and you get a lot of product for your money. This is a good thing to use for a natural, everyday look, but it could also make a more dramatic one too. This product retails for $10.
Elf Lip Kiss (tinted) Balm
This product is a MUST have for an everyday look. Not only does it moisturize your lips, it also gives them a natural color. Even when I wear no other makeup product, I will still use this because of how pigmented it is. The balm is infused with vitamin A & E to give your lips a cool minty feel. This product retails for only $2!
Julie: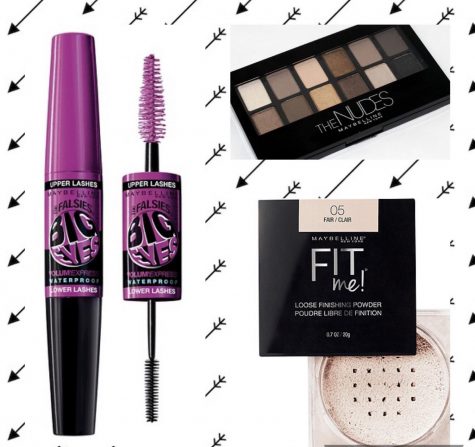 The Nudes by Maybelline
When it comes to the eyeshadow I've chosen, The Nudes by Maybelline has great pigmentation and I highly recommend it. It's affordable and can found at Walmart or Target.  It covers well and stays on throughout the day. I use this product everytime I do my makeup it has a good color variation and it is easy to find the perfect blending combination for that spot on smokey eye.
Fit Me! Maybelline Loose Powder
Yet another cheap and affordable product that I adore,is this Fit Me! Maybelline loose powder. It has spectacular coverage and I suggest to apply  to your skin after you put on foundation. If you ever get that foundation that is a little bit to dark for your skin get a lighter color of the loose powder to tone it down. I would apply the loose powder using a blush brush it makes it easier to not waste quite as much makeup this way. I also vouch for loose powder because I feel like it last longer than solid powder.
Big Eyes Maybelline Mascara
Another product I prefer is, Big Eyes Maybelline mascara. It has two side: one for your top lashes and one for your bottom lashes. In my opinion this product help me not have such clumpy eyelashes. I use the both side for the top of my lashes for hard to reach places. After your application your lashes will be looking longer and fuller than before application.
Alli: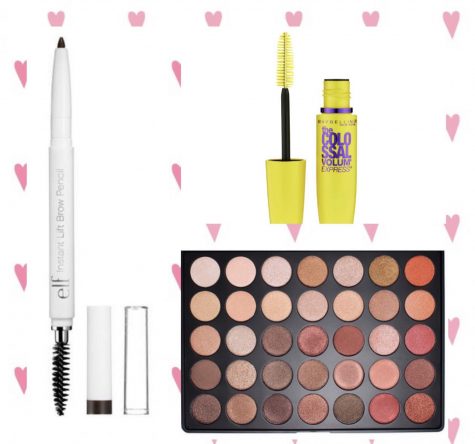 Elf brow pencil
I use the color deep brown and honestly I love the way it fills in my brows and makes them look! At only $2,  I can look good without using concealer to touch up or I can use concealer to make them look even more sharp!
Maybelline Volum' Express The Colossal Washable Mascara
This is my favorite mascara of all time because it really spreads your lashes out and makes them longer. It has a voluminous effect and fills in all the spots that you need it to! Also, it only costs $5.73!
Morphe 35O Nature Glow Palette
Morphe is an amazing brand and this palette is nothing short of amazing and is affordable at $23! The palette itself comes with 35 shades, so that's less than a dollar a shade, and the colors range from reds to browns and everything in between. The shades are usable year round and the shimmers are absolutely gorgeous!