StuCo's Phenomenal Fall Festival
Hang on for a minute...we're trying to find some more stories you might like.
The leaves transition from their summer shades of green to vibrant reds and oranges while the slowly changing weather leads to the appearance of sweaters and boots that had been hidden away since the previous year- autumn is whispering in the wind and bringing with it the benevolence of giving and offering gratitude. In the spirit of giving back, the WHS Student Council hosted the High School's first ever Fall Festival on October 31st.
This provided both an opportunity for StuCo and other groups to participate while providing the student body with everything from donuts to blow pops. By featuring the other organization including the WHS yearbook class, FBLA, and ASL, Student Council was able to enhance their festival.
"We wanted to involve other clubs in the school… because we thought it would be a great idea for them to raise their own money for the benefit of their own club and to also promote the club to WHS," junior Karina Patel said. "We also thought it would be a great idea to excite the students since the food boothe festival took place on Halloween day!"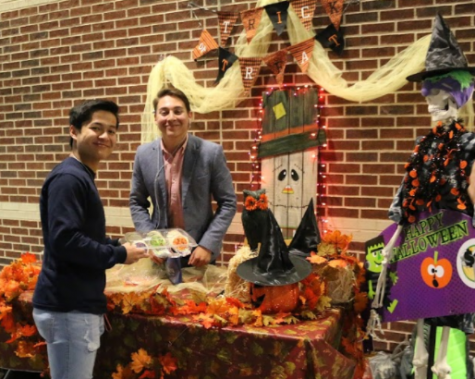 This hasn't been the first activity that Student Council has put into fruition this year. The responsibilities of the dedicated members carry throughout the year, starting with the festivities of homecoming.
"We are in charge of creating the dress up for Spirit Week," Patel said. "We can create school activities [and] events to let the students socialize and become involved outside of school."
By assisting the local community, the members of this chapter have also received the positive endowment of charity. StuCo President Avery Bullock has personally experienced the invaluable effects of servitude through this organization.
"With such a diverse group of people willing to help, I've learned that there are not only diverse needs, but also various ways that people use their skills to help," Bullock said.
WHS is a host to many groups that epitomize the "virtuous cycle" of service, but Student Council's approach stands out.
"Student Council is unique because our only concern is how we can serve the school," Bullock said. "[It] is also in charge of promoting and representing the school," Patel added.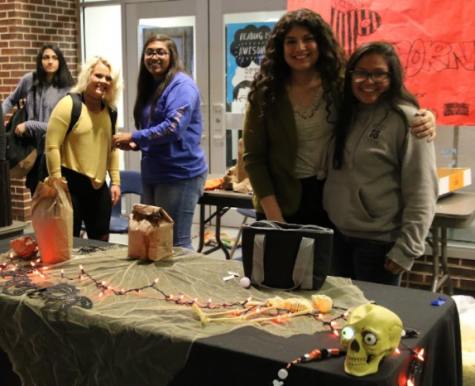 Student Council will continue to fulfill their goals "to improve student engagement and identify the needs within the school and community" as Bullock said while proving that one of the greatest gifts of mankind- the ability to help ourselves by furthering others. But it is ultimately the dedicated involvement of the students  that  is the key to the success of service.
"I think it is very important for students to be involved in student council," senior Morgan Braun said. "After all, this is our school and we should love to be apart of an organization that is student driven."