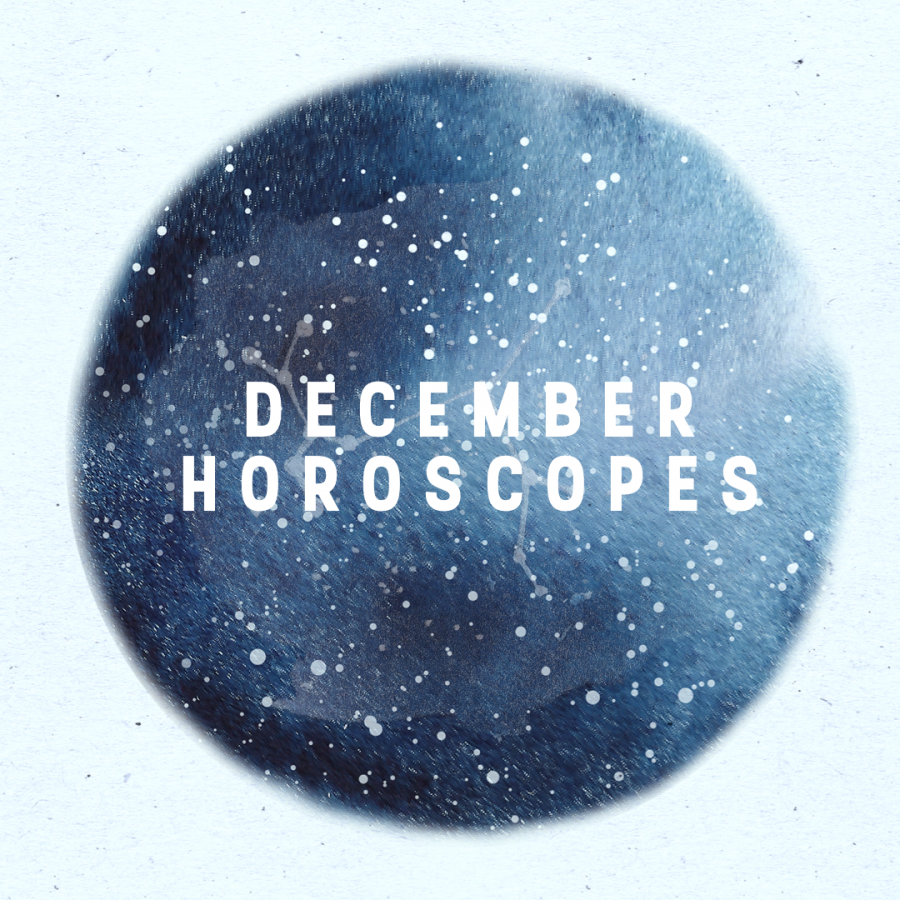 Hello Roos! We've almost made it through the entire first semester of the 2019-2020 school year! Soon we will be entering a new decade, a new 365 days around the sun. All of us have grown up through the 2010s, and the 2020s are going to be the beginning of adulthood. We're all going to grow up and find our futures during this next decade. So best of luck to everyone and their future endeavors, and happy birthday to all the Sagittarius' and Capricorns! 🙂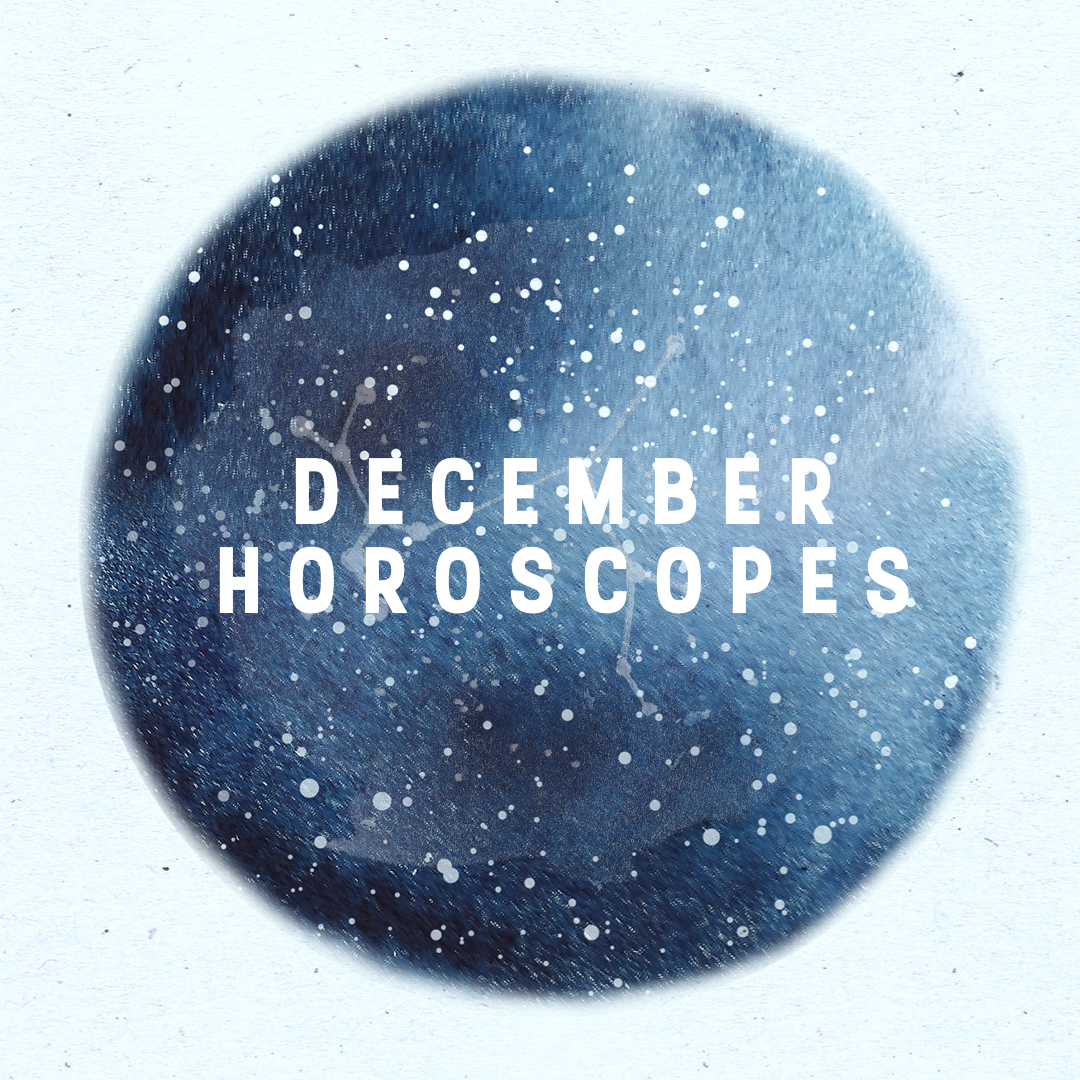 Aries:
Throughout December, you'll likely be tested, but try your best to exhibit patience and self-control. Your sense of professional development will probably feel like it's lagging. Just wait patiently, change for the better is just a matter of time. The best outlet for this stress is finding someone with similar interests as you and talking to them about your struggles. The very end of the month is likely to harbor a surprising change, and you'll begin a trek in a new direction. 
Taurus: 
As the month begins, you might experience some upheaval in your life. It's likely to provoke a strong reaction from you, so try to remain collected and tame your passive-aggressiveness. Throughout the month, you may realize it's necessary to re-evaluate your values and what you hold close to you. Try to remain relaxed and do something that makes you happy in the face of uncertainty. 
Gemini:
Mercury is in retrograde in your house of relationships– this could cause some confusion or miscommunication with those you hold close to you. Try your best to listen and be understanding of what those around you are saying. You might find an opportunity this month to express yourself creatively– take advantage of it. The possibility of a romantic endeavor increases by the end of the month, or, if you're in a relationship, you will become closer and more connected. 
Cancer:
Saturn is in retrograde, transitioning directly over your sign. The next several months should involve personal inventory in order to decide which beliefs and patterns are 'keepers' and which are not. There is some uncertainty in your life that needs to be sorted out, address it and understand your role in the problem. During the holidays, spend time with your family and those you hold close, you'll benefit from the positive reinforcement provided through those relationships. 
Leo:
Expanded and/or enhanced communication is going to be a major theme for you this month. This is a good period to dream and let yourself be more creative. Towards the middle of the month, there could be more romantic encounters or possibilities in your life. Also, if you have been experiencing any health-related issues recently, this is a good time to tend to those and make sure you are taking care of yourself. 
Virgo:
Be patient with people this month. You have wisdom and understanding that can often come off very harsh when you try to communicate it to other people. Try to be satisfied with your own knowledge without trying to get others to understand it. You're a person of order; opposed to chaos and spontaneity, but this is a perfect time to try your best to embrace anything life throws at you. Use the spontaneity as a creative outlet. This is a great time to adopt new talents and/or hobbies. 
Libra:
Throughout the month of December, you might realize that you are thinking in a more philosophical manner– use these thoughts as a means of becoming more connected to your personal self. In the middle of the month, you will likely find yourself craving a creative outlet of sorts so that you can express all of the feelings you've been experiencing. By the end of the month, you may see an opportunity rise to settle a family dispute or issue, be collected and restore this peace and harmony within yourself. 
Scorpio:
Your intensity and passion at the beginning of the month will be strong –whether it's something you care about or something that's bothering you– your reactions will be very passionate. This period can be a wonderful lesson in tolerance and understanding of others if you don't take things too seriously. This month calls you to realize how your words and feelings can impact other people you care about.  You are at a turning point in accessing the self-trust that will allow you to more freely express that part of you.
Sagittarius:
Happy Birthday! The month of December is the perfect time to figure out what you want in life in regards to your future. Incorporating your close friends and relationships in this decision or plan will be very beneficial for you. You may have an inclination to let go of your inhibitions and accept everything coming your way– but be careful and remember to keep your feet on the ground when it comes to your endeavors. Remember to have reality checks about your ideas and plans. By the end of the month, you're in store for a powerful shift or turn of events. 
Capricorn:
Your birthday is right around the corner! This month, creative opportunities are very abundant. If you have any artistic inclinations, consider making them a stronger priority in your life. Whatever dreams or aspirations you may be having right now, don't put any limits on them yet. Let your thoughts percolate and everything will fall into place as it should. Relationship rebuilding will also become a spotlight in your life all the way through March. Try not to focus on tension, but understanding the needs of those around you, as well as your own.
Aquarius:
New talents and passions are beginning to percolate and reveal themselves to you this month. Lately, you may be greatly considering your career or future plans. This month, you'll feel the need to consider these aspects of your life more deeply. Uncertainties about your job or college could arise this month, but by the end of the month, you will receive greater clarity about these issues. Try to not stress too much and do what is best for yourself! You never know what important connections you might make.
Pisces:
Don't sweat the small stuff that you have no control over. Use this month as an opportunity for healing. Heal yourself emotionally, take a step back and analyze your emotions and feelings. Themes of freedom and creativity are prominent in your astrological chart, so make way for those by doing everything you can to assist their entry. As we get closer to Spring in 2020, you will ultimately find some kind of peace you were looking for and this is just a part of the process.