Star Wars: The Last Jedi Review
Hang on for a minute...we're trying to find some more stories you might like.
With the release of Star Wars: The Last Jedi on December 15, it had no trouble getting off the ground with a $220 million dollar opening weekend. But it did have trouble with the audience score on the popular entertainment website- Rotten Tomatoes. As of right now, the movie sits at a fresh critic score of 91%, but at a rotten 49% for an audience score. Why is there such a split between these two groups? Why is this movie the worst out of all the Star Wars films (even the prequels) according to the audience? Could it be the plot holes? The jokes that were trying too hard? The killing of a Star Wars legend with no recognition?
One of the ways Star Wars has fallen short and obtained this audience score is that this chapter in the Star Wars saga had a very broken story structure. As the audience, we were following 3 completely different story arcs throughout the movie. Those three being Rey and Luke's story, Finn and Rose's story, and then the main storyline with Poe and the rest of the Resistance on the ship getting "chased" by the First Order.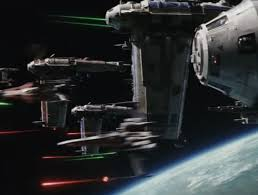 And all of these scenarios and characters eventually came together for the final act, but for the first two acts, every character and arc was subconsciously fighting for more screen time. Plus, more time could have easily been added to Rey and Luke's portion of the movie, due to the fact that the mini-adventure Finn went on with Rose to find a "Codebreaker" was ultimately useless to the overall outcome of the story and c(sh)ould have been cut to make the overall runtime much shorter. And even if Writer/Director Rian Johnson wanted to keep the length of the movie the same at two hours and thirty minutes, he could have dedicated more of the movie to focus on Rey and Luke's relationship.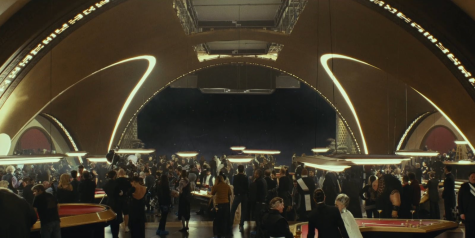 Another reason that Rose and Finn's "adventure" should have been scrapped is the boring set design of the planet. The casino looks just like a normal earth casino that you could go see anywhere on earth. And most of the extras have been changed from aliens to humans of multiple ethnicities to show that they have a diverse cast and crew. The problem is that Star Wars is known and praised their vast amount of creativity they put into their surroundings and characters that transport you to a galaxy far, far away; but they took more time to focus on the social commentary about how 'people are becoming filthy rich off of war materials' rather than the story. And social commentary is fine for any movie, as long as your movie doesn't come to a screeching halt to get your point across like this one did.
"The Last Jedi was good, but it wasn't good for a Star Wars movie," said Junior Noah Traylor. "For hardcore fans, it's a realization of what direction Disney is taking the franchise; which might turn some away, and draw others in."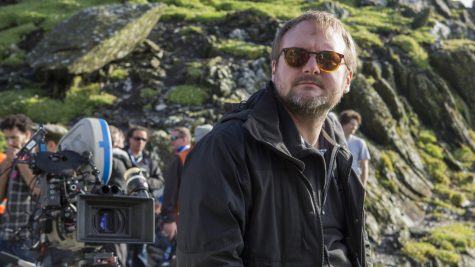 Other opinions about backlash were that it had very many scenes where the entire audience looked around the theater in utter confusion. It just irritates fans on how much of the movie needed to be explained by Writer/Director Rian Johnson, (who has been interviewed multiple times to explain the choices he made for this film ever since opening day).
Two of the most confusing scenes that made everyone uneasy were the scenes where General Leia flew through space, and the one where Rey and shirtless Kylo were communicating through the force. The reason that these two scenes stuck with people even weeks after seeing the movie, but because they are so ridiculous that you couldn't even forget them if you tried. Fans even went so far as to make Internet memes about these two scenes.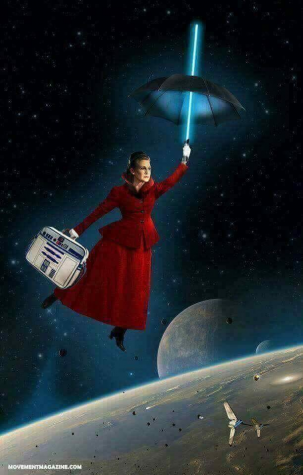 According to Johnson, both of these have deep meaning in them; Leia is supposed to show that she has the force in her too. But for shirtless Kylo, he said that it was to show that Rey and Kylo could actually see each other while they were connected by Snoke.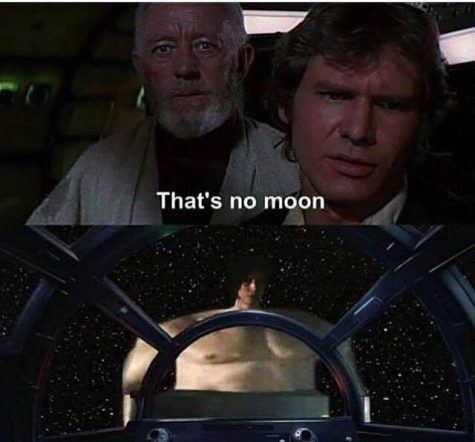 And speaking of memes, one thing that is virtually never talked about is how Johnson killed off a Star Wars legend. And not only did they kill him off, they don't even mention him after he passed. Admiral Ackbar. Appearing in Episode 6 (Return of the Jedi) and Episode 7 (The Force Awakens), Admiral Ackbar was not everyone's favorite character in the Star Wars universe, but he was the person to give us one of the best memes/reaction gifs on this side of the galaxy.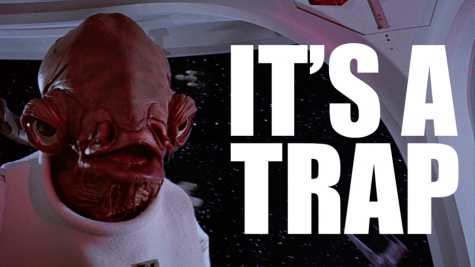 And yes, his voice actor, Erik Bauersfeld, did die in late 2016, but that is all the more reason to give him an honorable send-off like they should have done with Carrie Fisher.
And the primary reason for this movie failing at the audience's end of the spectrum is that no fan theories were executed or even considered. They just threw away all of the progress they made with the first film in this trilogy. Star Wars: The Force Awakens came out in late 2015, and The Last Jedi came out almost two years after its predecessor. This gave fans of all ages lots of time to develop theories on what could happen in the 8th (technically 9th) film in the saga. Everything from "Who is Snoke?" and "Who are Rey's parents?" trudged around in the audience's heads so much that fans started to come up with their own ideas on how things would turn out based on the previous 8 films and the multiple television shows. Star Wars had us eating out of the palm of their hand. Many people had even bought toys and merchandise before the movie came out.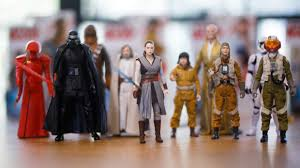 But when opening day arrived, fans were disappointed at what they were given, some even rioted. One person even took his hatred for the movie so far, that they set up an online petition to have episode 8 be kicked out of the official canon, and for Disney to remake the episode entirely.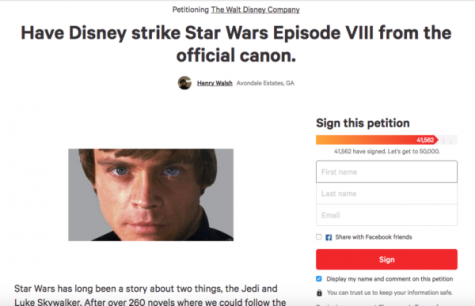 "[In defense of the fans] The Force Awakens did set up a lot of questions that we thought were going to be answered in The Last Jedi, and to just throw that all away for a shock factor wasn't worth it," says senior Logan Layman. "Everyone was ready to throw their money at the franchise to see these questions resolved. But overall, it was just the product of lazy writing."
In conclusion, if you weren't a Star Wars fan, this movie was absolutely fantastic. With all of the stunning visuals and phenomenal acting, it was hard not to get swept away. But for hardcore fans, this movie just fell short of their expectations, and some even appalled at the franchise's final decision.