Hello America!
Hang on for a minute...we're trying to find some more stories you might like.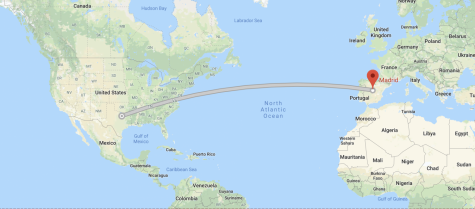 Read about one of GrassBurr's newest Staff Member's experience  as a foreign exchange student from Spain! 
In this story I will tell you how my great change from living in Spain to the US has allowed me to get out of my comfort zone and have adventures in a country very different from mine.
This adventure is something that not everyone is able to do. For me, it began a long time ago when we decided that the best thing for my future was to go abroad for a year, despite knowing that everything in life has its cost. I knew that there would be days (especially at the beginning) that would be difficult because you leave behind everything: your relatives, your friends, your soccer team, your home, your school. You leave everything behind to start a new life in a place where you  have to make friends, adapt to their customs, and most importantly learn the language
It is true that the first days are complicated. In fact, the the only thing you want to do is cry and you ask What am I doing here? But as time goes by, you get to know lovely people. All that can help you. Those bad moments that you spend at the beginning, can become anecdotes that you can tell your friends when you go back to your home.
So this is my experience. I lived here for just over a month and  hope it remains incredible during the rest of me trip.